Virtual Reality is an amazing thing. It lets you temporarily escape whatever mortal problems you grapple with in life: politics, expensive GPUs, your in-laws… the list is endless! But in order to power an entire virtual universe for you to freely explore and withdraw into, you'll need quite a beefy computer to handle it.
That's why, in this article, we'll be taking a look at building a PC with Intel's new flagship CPU—the powerful i9-12900K. Building around that new chip, we're aiming to put together a computer that will crank out VR performance with incredibly high fidelity.
Before we start looking at all the bits and pieces, though, let's closely examine the heart of this beastly PC: the i9-12900K!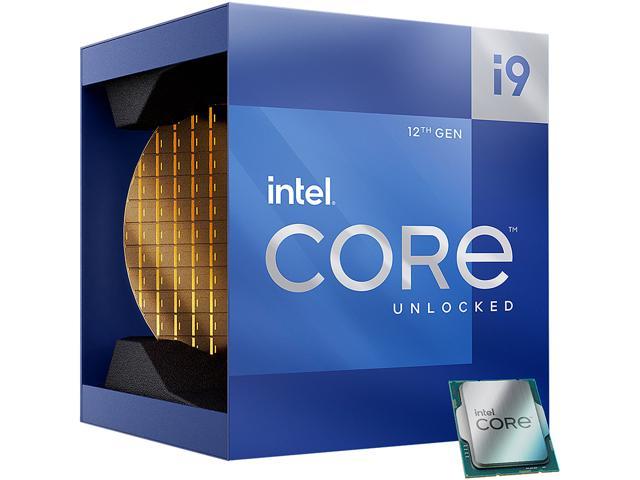 MSRP: ~$650
Core Count: 16 (8 high frequency "performance" cores and 8 low frequency "efficiency" cores)

Performance cores run at 3.2 GHz – 5.2 GHz
Efficiency cores run at 2.4 GHz – 3.9 GHz

Thread Count: 24
Cache: 30 MB
Power Consumption: 125-241W
Max memory: 128GB
Socket: LGA 1700
Examining these specs allows us to make many comparisons to the i9-11900K from Intel's 11th generation. Despite a slightly lower base and max frequency in the 12900K's main cores, it has double the core count compared to the 11th-generation i9. While this sounds like a doubling of performance over the last generation, it's a little different because not all 16 of the 12900K's cores run at the same frequency.
Rather, half of the cores run at a reduced clock speed and are called "efficiency" cores, which handle lower priority tasks to keep the performance cores focused on what's important: in this situation, our VR games! 24 threads and a 30MB cache give this processor monstrous workstation potential, allowing for extensive 3D modeling or video editing work across multiple monitors simultaneously. These incredible specs come at an equally incredible price, generally around $600-$650—but you certainly get what you pay for!
Now, let's see what kind of system would be suited to support this CPU!
The Build
---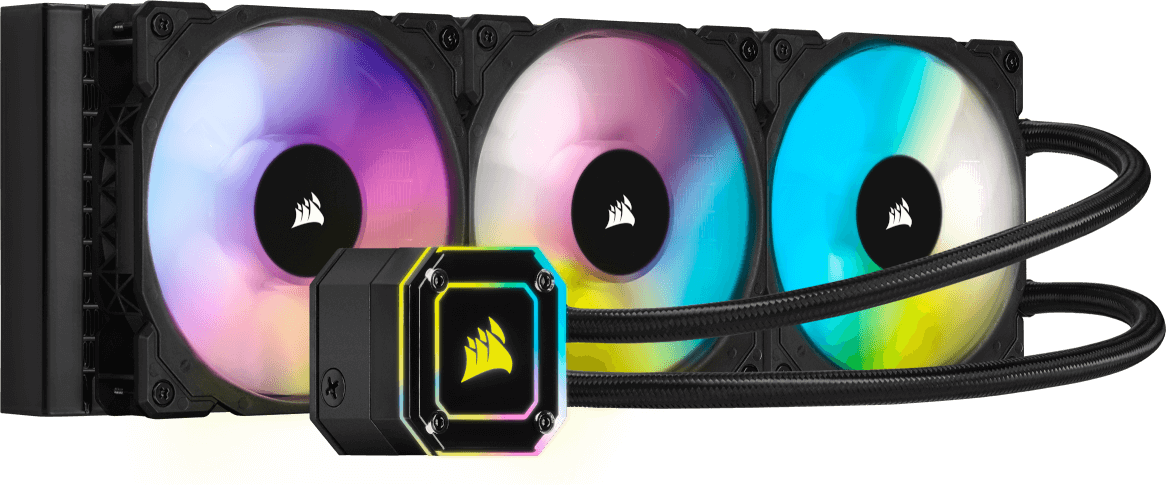 A powerful processor demands powerful cooling performance, and the H150i provides it. A triple-wide 360mm radiator supports three included 120mm fans, providing potent temperature control with minimal noise generation. Closed-loop liquid cooling circuits are a reliable, effective choice for cooling powerful or overclocked processors. If you do buy this, make sure to include the "LGA1700 RetroFit Kit" for just a couple of dollars more; you'll need it to correctly mount this cooler to the i9-12900K and motherboard!
---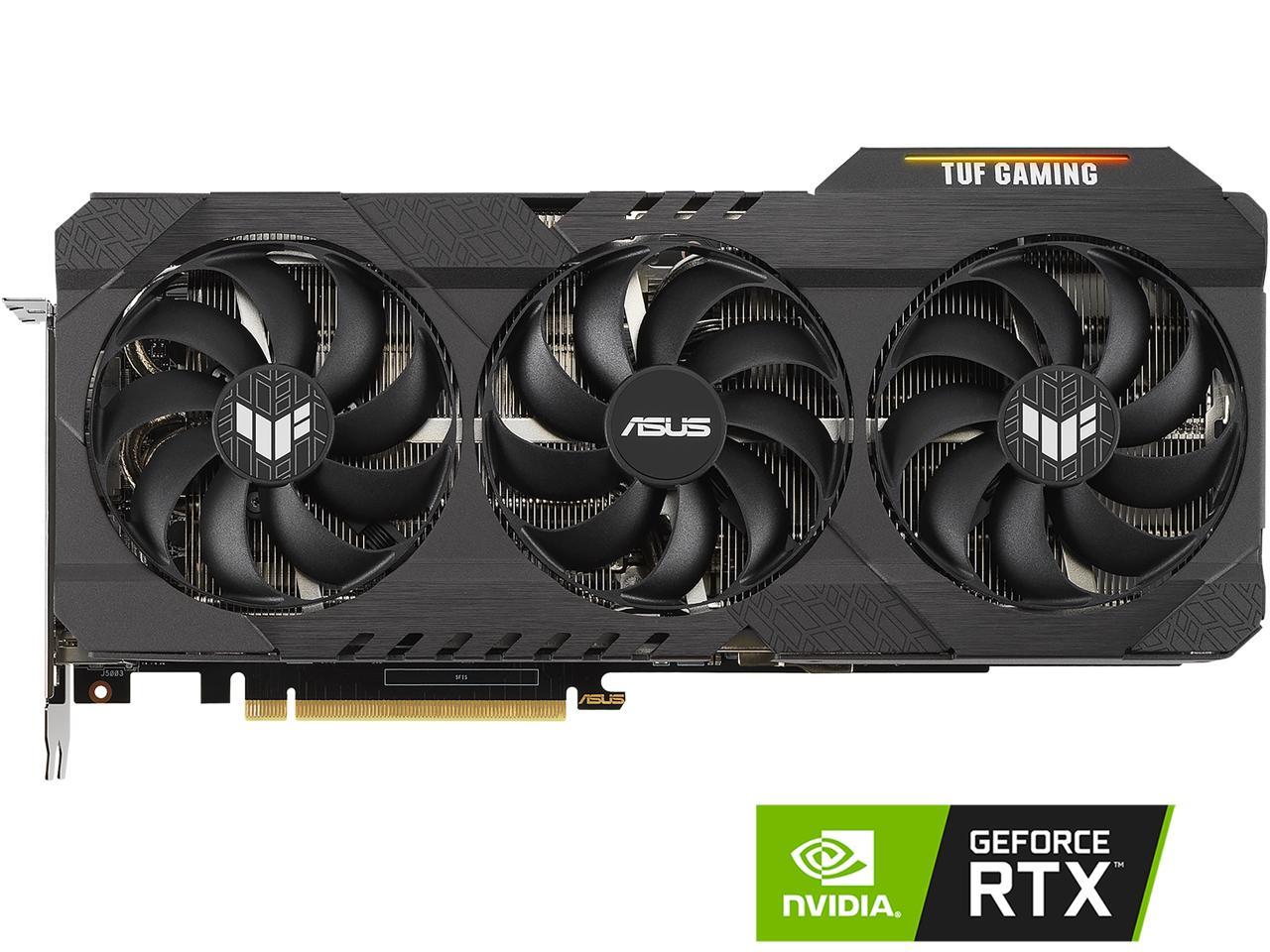 Look, I know this thing is $2000 right now, but recommending anything else paired with Intel's new flagship CPU for a virtual reality build just wouldn't feel right. VR programs can be incredibly demanding, and all but require that you have a powerful card like the 3080 Ti to achieve high-fidelity gameplay. You may be able to get away with a 3070 and still crank out impressive VR performance, but a 3080 or beyond will ensure the best experience. Regarding whatever card you may substitute for this outrageously overpriced one, just make sure it runs the VR games you intend to play before you click 'purchase!'
---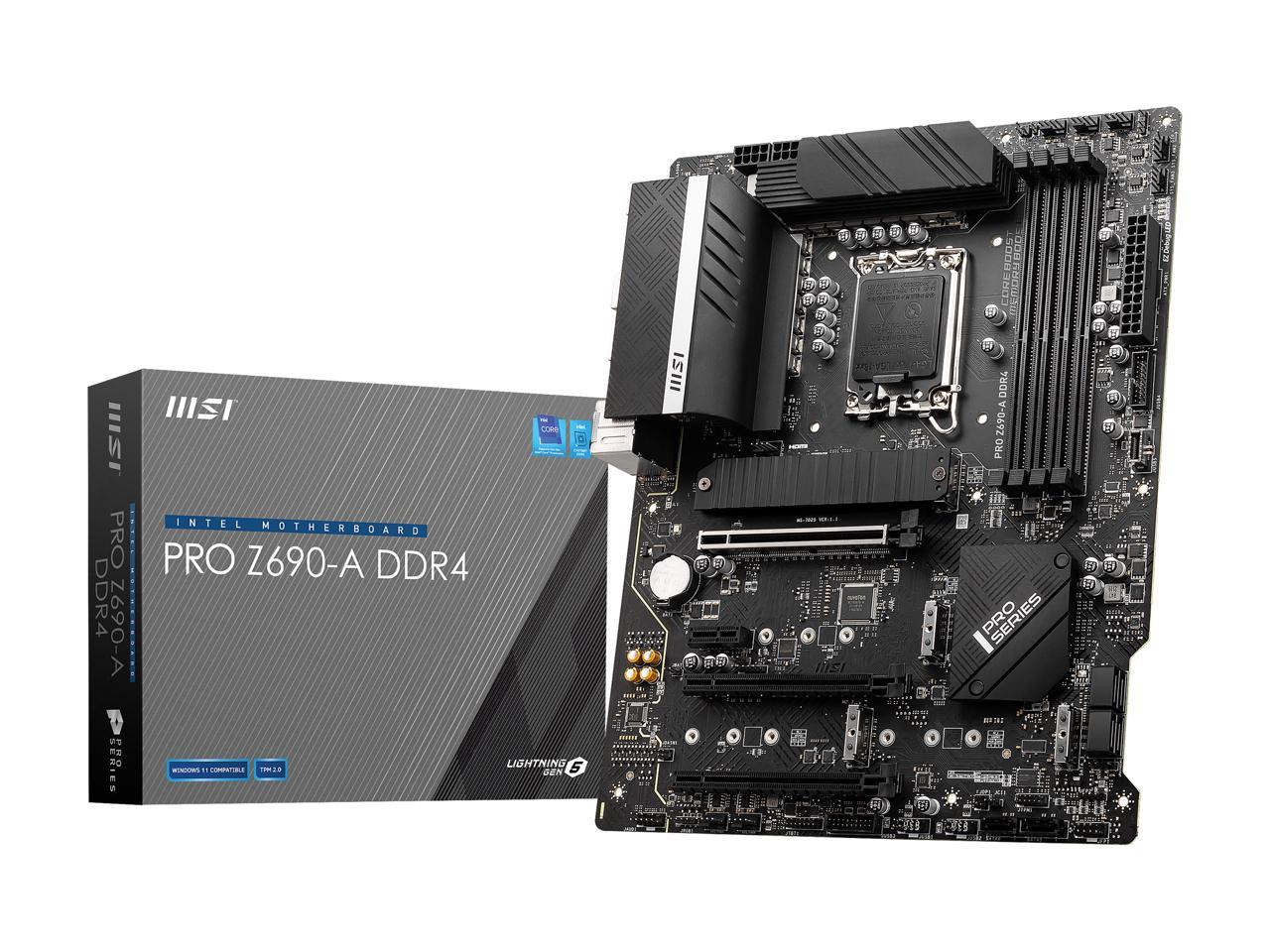 Despite this build being ridiculously overpowered everywhere else, the motherboard remains relatively modest, accepting DDR4 RAM and not including built-in wifi (to reduce unnecessary cost). One of the more interesting features is the inclusion of four M.2 slots; one of them even includes a heatsink. This provides lots of real estate for high-speed storage options!
---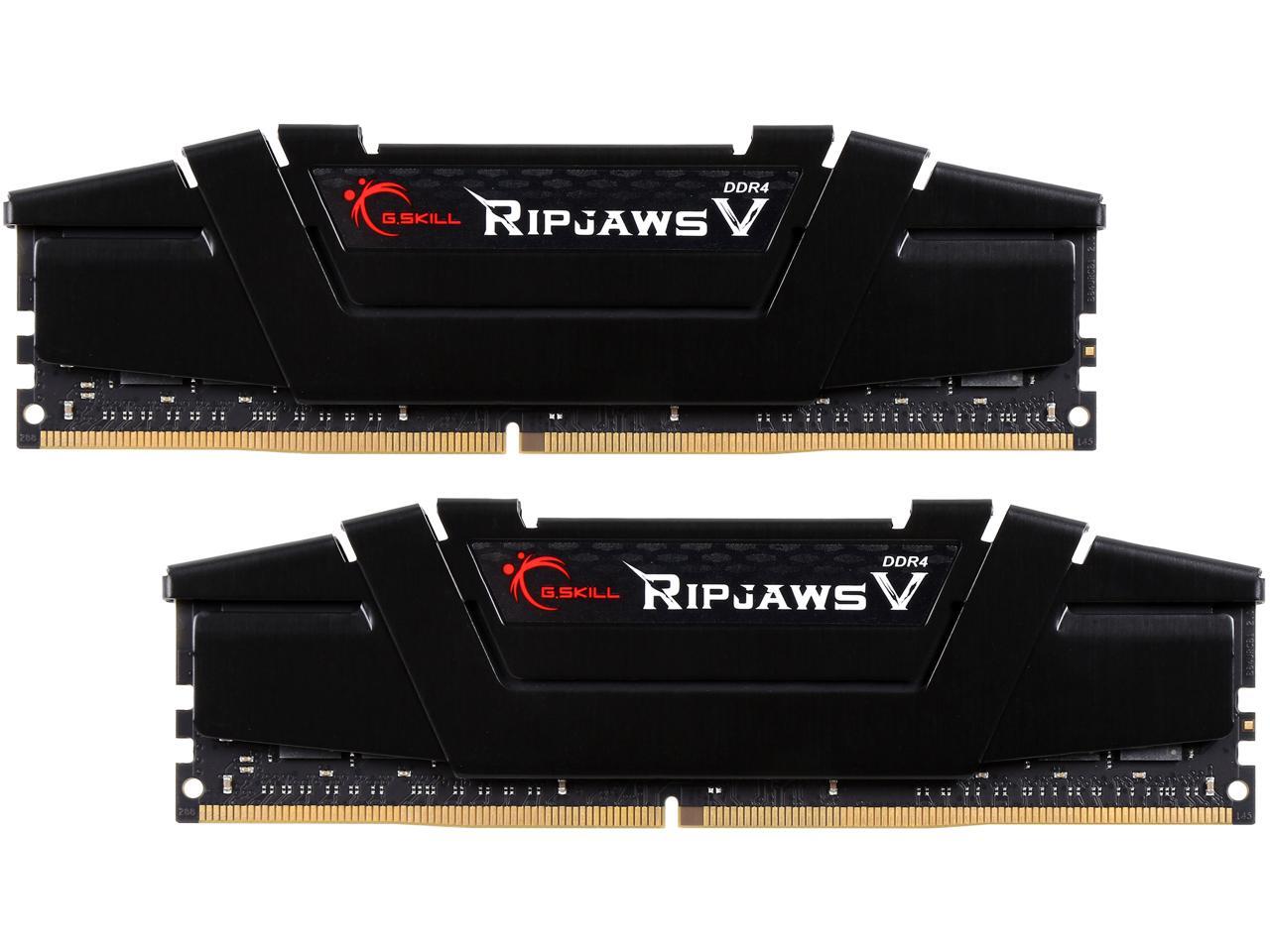 Due to the limited selection, insane pricing, and (for now) limited benefits of DDR5 RAM, we continue to recommend DDR4 RAM for nearly all builds. DDR4 is certainly still more than enough to push the limits of your PC, since RAM typically has a relatively small role in gaming performance. Ripjaws from G.Skill is a time-tested line of excellent RAM that will pair great with the rest of the build. Two sticks of 16GB not only provides tremendous 32GB capacity now, but also saves room for adding another 32GB later on if you decide to become a RAM collector in the future.
---
An excellent mid-tower ATX case with fantastic thermal performance, architecture that makes cable management a breeze, and tons of space to support all your parts and future upgrades. The front panel will comfortably fit our 360mm H150i radiator mounted vertically while still providing ample air to the GPU, keeping both ice-cold even under load. And that's cooler than being cool!
---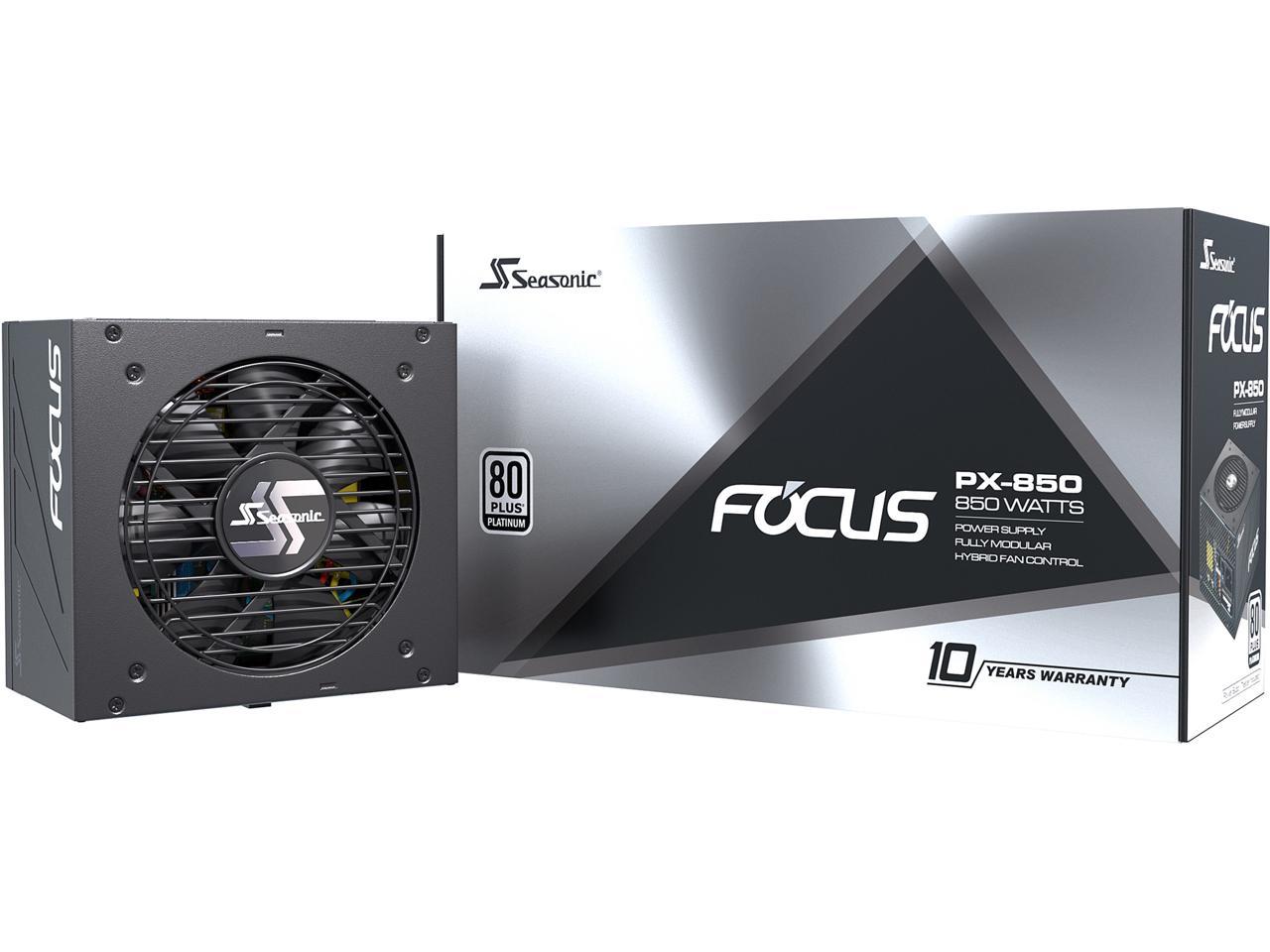 Banish those nightmares of cable management for good with this fully modular, platinum-efficiency 850W power supply from Seasonic. Any cables not needed by your PC can be safely tucked away in the box where they belong, instead of getting tangled up in your adjacent SATA cables and hard drive space. 850 Watts ensures that all of these high-end components receive every bit of power they need for optimal performance, and platinum efficiency means that very little power is lost.
---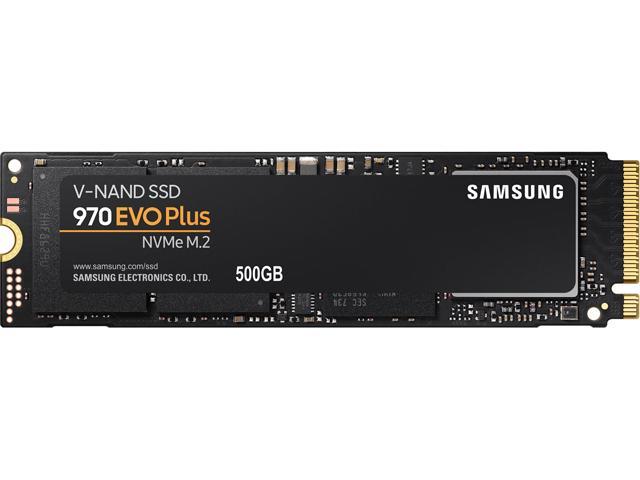 Samsung's V-NAND NVMe SSDs are fast, reliable, and relatively affordable storage options; this makes them perfect options for our board, with its four M.2 slots! 500GB is perfect for keeping your operating system and important files on, without breaking the bank.
---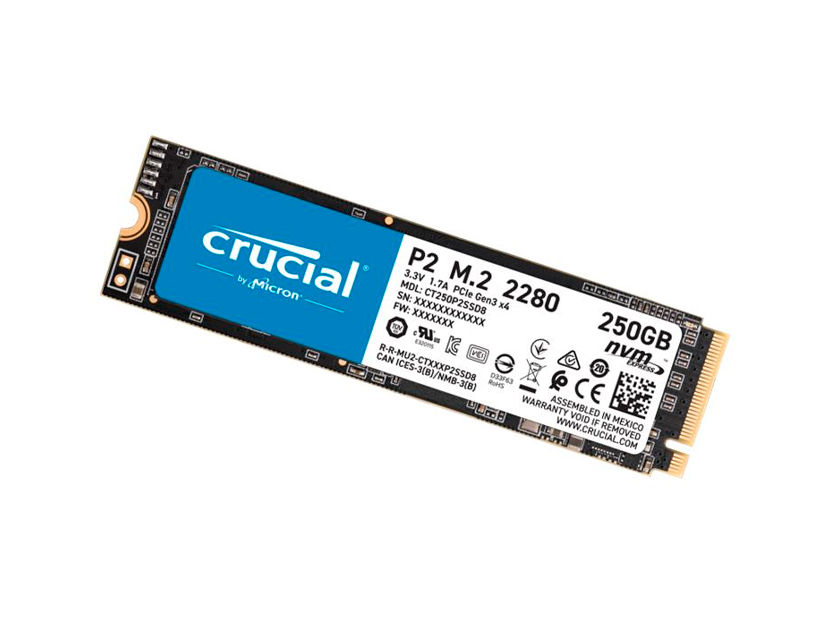 2TB is plenty of storage for games, and the blazing-fast NVMe SSD interface will ensure that your VR titles have minimal load times. While this SSD isn't quite as fast as others on the market, it has a very high TBW rating (Terabytes Written), meaning that you can install and uninstall titles in your game library to your heart's content, without worrying about reducing the life of the drive. It's perfect for large VR games.
---
Conclusion

Notice anything missing? How about the VR headset itself! While we can't go into every detail regarding VR sets here, there's a wealth of information elsewhere online (including some info in our bigger dedicated VR guide) that will help you decide which headset is right for you. So long as you find one that hooks up to a PC, this build will work perfectly.
Even without considering the VR headset, this build is still an outrageous $3750! This price is largely inflated by the GPU, but of course a chunk of the cost also comes from the higher-end parts that the build uses. Without GPU inflation, this build is closer to $3000; the price can be cut down further by substituting some of the parts for less-expensive ones, but that will end up detracting from the build's overall performance. if you'd like to see a broad range of balanced builds for different budgets, though, you should check out our main chart.

Other Stuff

A few other (hopefully obvious) items were left out of this build, namely peripherals and an operating system. While this is certainly a PC worthy of unending bragging rights on the playground, you'd get a lot more enjoyment out of actually using it! The following parts do not impact the build itself and are entirely up to your preference. The likely required extras you'd need include:
At least one monitor
Headphones/speakers
A desk and a chair/stool/pillow on the floor
Fluoride toothpaste to prevent cavities (Highly recommended)
Have another recommendation for this build or a similar one? Let us know in the comments! Thanks for reading!