Is this another GPU just filling a little available space in the market, or have the chaps at NVIDIA weirdly given us a good product in the GTX 1660 Super? To answer this, and more importantly create a build around it, read on!
The GTX 1660 Super: not DOA?
So, when you get to see my upcoming GTX 1650 Super build article, you'll find out that I'm not exactly the nicest to NVIDIA about that device. Honestly, it breaks my heart to do it as my current build is still proudly glowing with the soft LEDs of a GTX 1080 Ti.  Yet the market is so, so competitive at that price point!
However, that's not the whole story here.
It's safe to say that this GPU hasn't had the same negative press that its little Super brother had. Which is interesting mainly because, as you'll see below, this GPU isn't immune to criticism. However, what might surprise you is that these cards sold out almost instantly on launch. Now, there's probably a few reasons behind that, but considering that it's in the middle of three cards power-wise, you'd think folks would spend the extra for the next step up. Yet it looks as though people are picking this GTX 1660 Super over the GTX 1660 Ti model. Some of that is no doubt down to the specifications (see below), but the big one has to be price. When going up in budget, after passing these cards, there's nothing else for another $100, so it looks like this has just hit the sweet spot of price-to-performance and captured a time when folks are building new or upgrading.
At least from NVIDIA, they say that there's a whole $70 between the Super models. So in theory, there's enough space there for board partners to work in. If we're just talking about those two (Super) models, then that's generally accurate. But of course, doing that means ignoring both the GTX 1660 and GTX 1660 Ti.
If you count in all of the options, though, you'll see the standard models start at $200, the Super at $230 and the Ti at $260. This is over-saturation of their market, as the third-party manufacturers will be jostling for space in there. Plus, it's not like they have a choice. If they want to keep making NVIDIA products, those partners have to support each model as it's launched. Where it gets stupid is when you have models like this this PNY GTX 1660 blower variant going for $260.
Yet I did say that this isn't the whole story. For that, we need to take a look at some of the specifications.
Base Clock: 1.53GHz
Boost Clock: 1.785GHz
Memory: 6GB GDDR6
Bandwidth: 336GB/s
TDP: 125W
What's interesting here is that GDDR6 VRAM upgrade, over the GDDR5 in the GTX 1660. As a result, we do actually get a nice refresh of the model. Again, that would be fine if they properly phased out the GTX 1660. Yet here we are with still loads of them on the market, which is part of the problem! (Of note: the GTX 1660 Ti also features GDDR6 memory.)
The benefit of GDDR6 is improved bandwidth, which makes this a much more capable card for the price. As a result, it can handle some 1440p gaming, depending on the game, at 60 FPS on max settings. However, for some more intensive games (looking at you, Witcher 3), you might need to give the card a breather and choose a mix of medium and high settings instead.
Again though, the biggest mystery here is future-proofing. If you're someone who had a more entry-level GeForce 10-series GPU, the jump up here will only really help you in the very immediate future. What I mean by that is: if you're looking ahead at Cyberpunk 2077 and you're thinking, "I want to be breathtaking with Keanu…", then you might need a card with more power than this can give you. At least at 1440p. Even just for that sort of half-year future-proofing with this card, you'd really have to look at playing at 1080p. Which is more than a shame, as (at least right now) that's the slot that should be filled by the GTX 1650 Super. See what happens when you overpopulate, NVIDIA?
Either way, as we're looking to build right now, we are actually going to aim for a 1440p gaming machine, so let's take a look at the other parts!
The GTX 1660 Super Build
It will probably come as little surprise that this CPU is the number 1 top seller on Amazon at the time of writing. To give an idea of just how dominant AMD is right now, here's the top seller list:
So, to say you're getting a popular CPU is an understatement. Yet we're not simply picking this as the new hotness. We're picking this because of its performance for both gaming and productivity, as well trying to future-proof the system as much as possible.
What you're getting is a CPU that is more than capable of 1440p gaming, while having enough cores and threads for some nice productivity too!
With going for 3rd-gen Ryzen, we can start really pushing some higher speeds on the RAM. It's important to note here that, although AMD themselves only state native support for up to 3200MHz, you can go higher. In the case of this build, this particular G.Skill kit has been checked against the qualified vendor list for the motherboard. So long as you go into the BIOS and set the profile, you'll get the full 3600MHz performance from these sticks.
The flip side is that (to keep the budget down) you can't just throw 2 sets of these in and expect a whole 32GB to run across the 4 DIMM slots. What you'll find is, if you ever want to double your RAM, you'll need to switch out to a different kit. So if you're thinking about wanting to do heavier rendering or video editing down the line, consider spending the extra now. If your main interest is gaming, though, then you're good to go!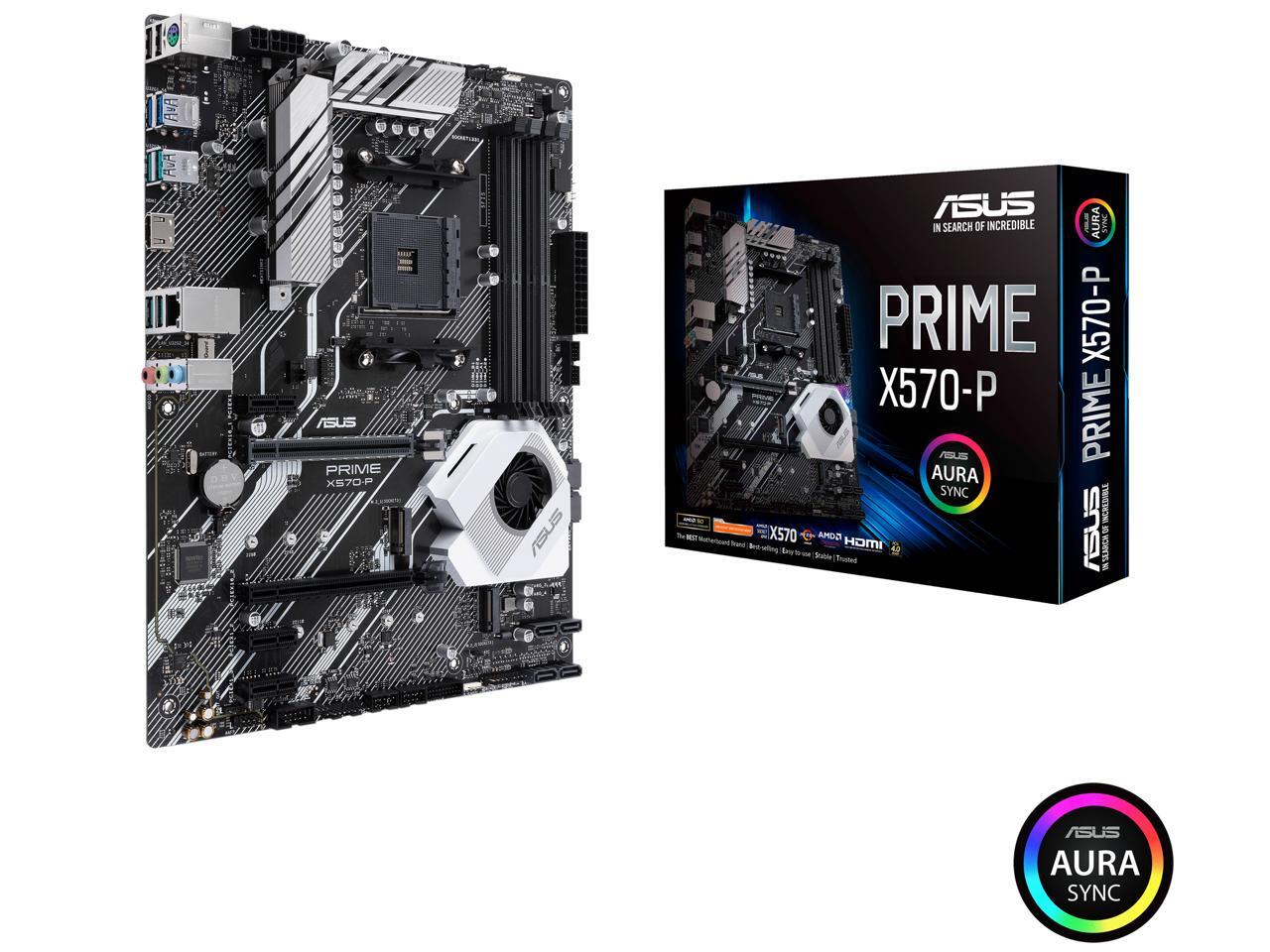 It's really interesting seeing the progression of this board on AM4. Gets me feeling old when I think that my student editing build was back in 2017. The biggest advantage comes from the fact that this is more of an iteration on the platform for the newest generation of Ryzen, rather than a completely new setup. The advantage there is things like compatibility with the RAM above. You can happily overclock on a board like this, although I wouldn't try to go for world records or anything. Especially because we're still using the provided stock CPU cooler, so modest OC of the CPU please!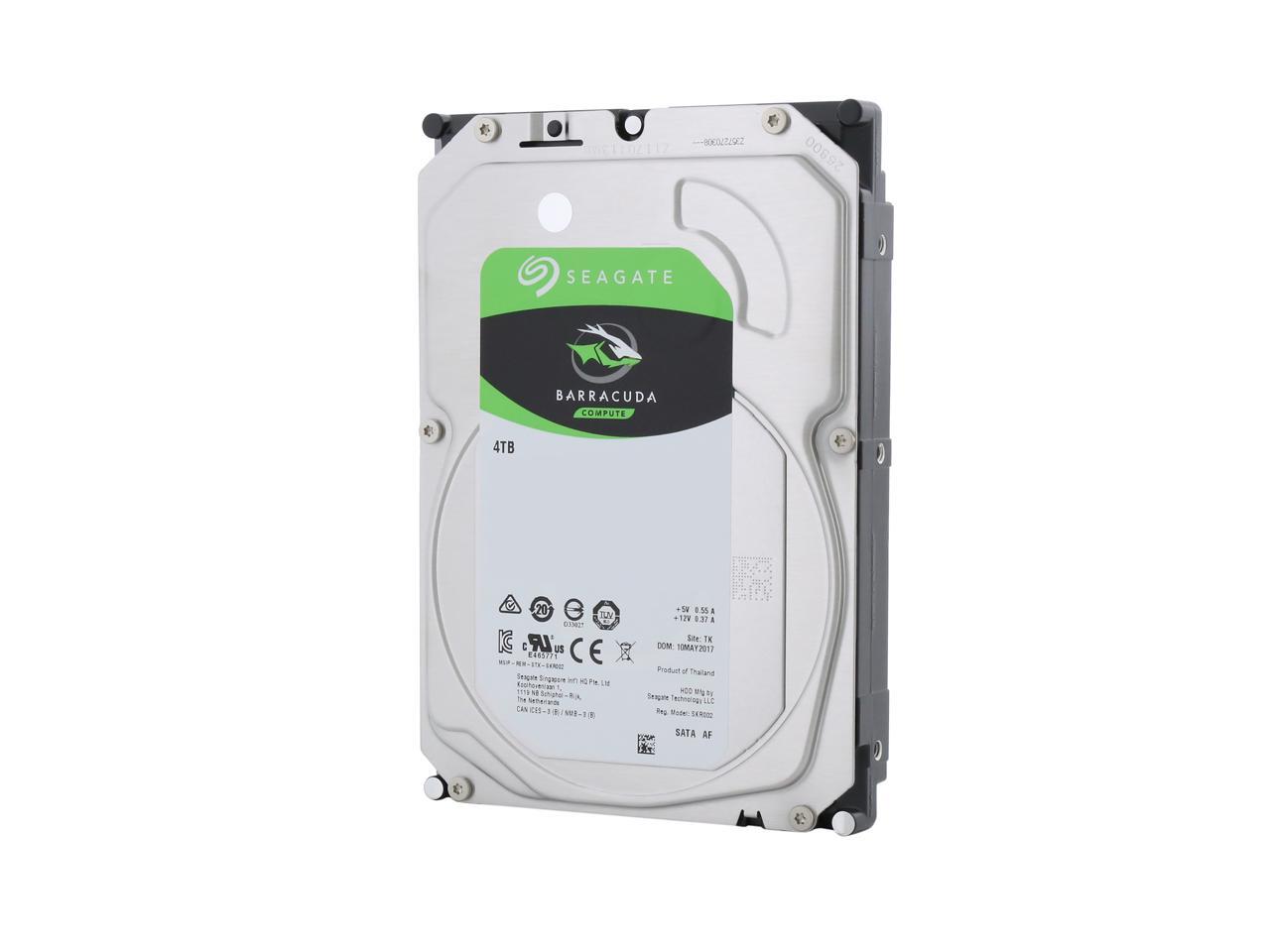 For someone who wants to store a LOT of games (or movies or TV shows or whatever), there are 4TB drives! Although these aren't super fast, the main thing you're getting is capacity. But for your OS and a favourite game or two, see below…
Like I mentioned above, this is where all your speed comes from. We're taking advantage of the fast NVMe storage here to drastically improve load times for the OS and games. The quoted speed of the drive is 2,200MB/s read and 2,000MB/s write, so although not the fastest on the market, it's also significantly cheaper while still being very quick. Which is a bonus!
I have to hand it to Thermaltake. Not only are these highly rated PSUs while being practical (by being fully modular), but you get RGB too! Outside of the shiny, this 750W gold-rated PSU will give you plenty of overhead and safety features, which are great for when you're overclocking.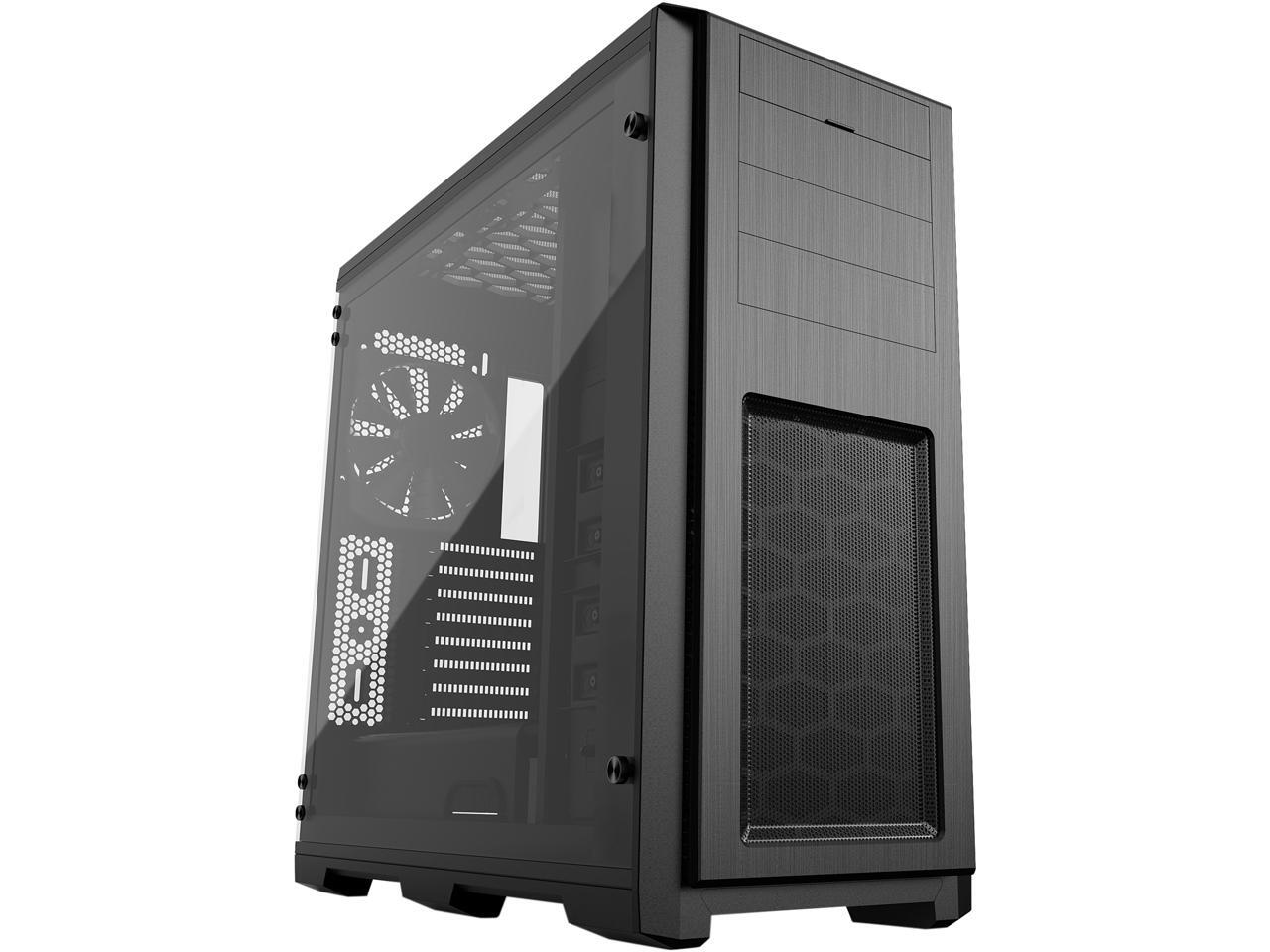 So, it's really nice that Phanteks has not just been sitting on the design of this for years. This particular version is very much for builders wanting a fancy finish to their build. From the tempered glass side panel to the PSU shroud to the included RGB lighting, there's plenty here to finish off your build how you want. Not to mention the really solid airflow. Overall, a great choice for a big build!
Total Cost: ~$1000
Once again, we've ended up near that $1000 sweet spot for a very solid gaming build.
The best part here is not only is the build a great setup for right now, yet it also gives you plenty of potential for a long future of use (for 1080p, at least). As mentioned above, although you can use this for 1440p 60 FPS gaming on max settings right now, some of the releases coming in 2020 might require tweaking some settings. However, we will most likely do guides on the big game releases of 2020, so you'll be able to see how this stacks up when the time comes!
All told, this is a really solid 1440p 60 FPS gaming machine that's quite capable of some productivity tasks too.
---
Conclusion
Well there you have it, a great all round 1440p gaming and productivity machine built around the GTX 1660 Super!
What do you think? Does our build do what you want it to do, or does it fall short? Would you pick certain parts differently, or would you not even build with the GTX 1660 Super at all?
Let me know in the comments below!
---
Go Forth and Build!
Now before you go all bonkers spending every saved up penny you have on these components, there are extras that you might need to finish off this GTX 1660 Super build:
A copy of Windows. If you are a student or work for a big business, you might be able to get a copy for free or at a significantly lower cost. If not, we recommend Windows 10 on disc ($90) or USB ($120).
An optical drive—critical if you are wanting to install Windows 10 via disc. Good thing here is DVD-RW drives are cheap these days (here's one for $21).
We also have general recommendations for:
If you want to see other builds with even higher performance, check out the main page at Logical Increments.