When you think of gaming on a PC, you probably think of a mouse and keyboard. Controllers have long taken the back seat in PC gaming history but, believe it or not, there's a handful of games out there that play better with a controller than mouse and keyboard. Yeah, I said it, and I'm not taking it back.
There's a lot of controllers out in the wild, but which ones are the best? Out of the thousands of controllers, how can you possibly choose? Where do you even begin!?
Well, right here is a pretty good place to start, because this article is all about the 7 best options for PC gamepads you can get in 2022. Let's begin!
---
Part 1: The A-list
This first of our two sections of recommendations is for the best PC gaming controllers—those that provide value and function beyond the competition. If you can, it's recommended you go for one of these controllers first. There's a reason they're at the top!
---
"Jack of All Trades"
The Good
Great value
Wireless, and comes with USB-C cable for wired play
Excellent feel and build quality
Great compatibility with Windows 10
The Bad
Requires AA batteries for wireless play – Rechargeable battery pack is $25!
'Imperfect' d-pad (though much better than Xbox 360 d-pad)
More Info
If you ask any of your friends, coworkers, neighbors, or pets which controller they use when playing PC games, odds are they'd say the Xbox One or practically identical Xbox Series X controller. An excellent successor to the Xbox 360 controller, the 4th generation Xbox controller does just about everything you can ask for at its $60 MSRP. It has both wired (With the included USB-C cable) and wireless (Bluetooth) compatibility, multi-zone rumble features, and analogue triggers. If you watch a retail page for it over a few weeks, you'll likely find one on sale even cheaper (possibly for $45 or $50), and at that kind of price for this kind of quality it's hard to recommend anything else. The Xbox Play and Charge Kit, which includes a rechargeable battery for your Xbox One Controller for $24.99, has a phenomenal battery life of up to 30 hours of play time. If you're looking for a more personal controller, you can use their Design Lab tool to create and order your own controller design for $70. It doesn't add any features, but it's a nice touch of personalization for a little extra cash.
---
"Almost Utterly Amazing"
The Good
Touch pad can work as a mouse
Works out-of-the-box, either wired or wireless with Bluetooth
Solid build with a rubberized backing
No extra cost for rechargeable battery
The Bad
May need extra configuration for some games
Short battery life
More Info
Another excellent choice of controller right behind the Xbox One or Xbox Series X, the PS4 controller has many similar features. It has wireless play out-of-the-box and, unlike the Xbox One controller, comes standard with a rechargeable battery pack (as any wireless controller should!). While the Xbox One battery pack lasts up to 30 hours, the PS4 controller lasts a much shorter time, anywhere from 4 to 8 hours. Compensating for the poor battery life, however, is the presence of the unique touch pad. When configured, the touch pad can work as a mouse for your PC, allowing you to seamlessly navigate your computer's interface or in-game menus without the need for a wireless mouse or using a frustrating thumb stick cursor. Some may also prefer the more symmetrical layout of Sony's controller compared to Microsoft's asymmetrical design, but that is largely up to taste.
---
"Retro Gaming Heaven"

The Good
Wired controller options are cheap
Great PC compatibility
SNES-style, best-in-class d-pads
Perfect for reliving the days where microtransactions were just a daydream in the mind of an evil executive
The Bad
Though quality control has improved since they first appeared, durability may still be a concern for some
Wireless controller options are less cheap (but rechargeable batteries do come standard)
More Info
8BitDo attempts to tickle your nostalgia gland with their old-school designs, while also bringing them into the 21st century by adding modern features like wireless capabilities, improved ergonomics, dedicated software for customization, and 4-6 shoulder and back buttons. 8BitDo's products are a great way to extend the emulation experience beyond the screen and right into your hands, with controllers that look and feel just like you remember. And even for those uninterested in emulation, the options that resemble early Sony and Nintendo controllers are often the best controller choices overall for playing 2D titles like platformers and top-down shooters—thanks to their excellent classic-style directional pads. 8bitdo has options that are made to replicate controllers from the NES, SNES, Genesis or Master System, PlayStation, arcade, and even the TurboGrafx 16. They also make a handful of other controllers, including teeny tiny portable controllers and even a NES-inspired wireless mouse! Which you choose is up to which design you prefer, or else which retro system(s) you're most fond of.
---
"Budget-friendly Modernity"

The Good
Cheap(er)
Many have a smooth matte finish, which has a nice feel
Typically wired in operation (no batteries or recharging)
Huge selection of models and colors
The Bad
Relatively cheaper feel compared to full-priced controllers, but not far off
Rumble tends to be weak or absent
More Info
PowerA controllers are a great choice for those on a budget wanting a new controller over a used one. PowerA makes official peripherals for a wide range of console manufacturers, and they've proven their dedication to providing controllers of similar quality to big-name companies at a much cheaper price. The best way to find a PowerA controller you like is to navigate their website and browse the different console controllers they make. There's many different controllers for each console, so your individual wants and needs will influence which controller you choose. Switch controllers tend to be cheapest at $28, but the triggers aren't analogue. Xbox One controllers have analogue triggers but are $10 more at $38. They also make wireless controllers and more niche ones, like fight pads. The choice is yours!
---
Part 2: The B-list
If that first set of controllers is the A-list, then this is the B-list. While the gamepads in this section are also good or maybe even great choices, they fit more specific niches and may have more potential drawbacks than the A-list. But if they fit your wants and needs better, then get one! You'll likely still be happy with any of the following.
---
"Unsupported Masterpiece"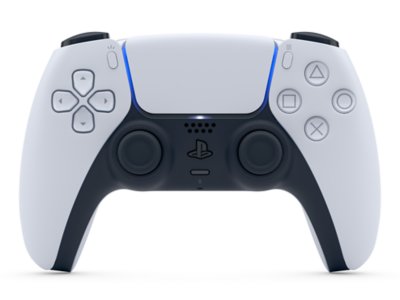 The Good
Fantastic build quality and advanced features
Wireless Bluetooth support
Rechargeable battery
The Bad
No official drivers (works through Steam, and many advanced features aren't supported)
More Info
Even though the DualSense Playstation 5 controller sports more features the Xbox One and PS4 controllers, the lack of support for said features in most PC games makes this controller harder to recommend. Some PC games support the DualSense's advanced features—such as Metro Exodus: Enhanced, Call of Duty: Vanguard, and F1 2021—but most do not. The DualSense controller works most easily through Steam, which has official support for the controller and allows for configuration of the controls to suit certain games. You can also use DS4Windows, a program that expands support for the DualSense controller, allowing you to customize light bar color, customize button mapping, and monitor the battery level. Alternatively, you can sit back and hope that official support for this great controller improves some day. I hope it's soon!
---
"The 'Cursed Monkey's Paw' of Controllers"
The Good
USB-C and wireless Bluetooth Connectivity
Extra components are interchangeable
Excellent, solid feel
The Bad
Hyper expensive
Questionable quality control
More Info
If you can justify the outrageous asking price of $179.99, the Xbox Elite Series 2 is packed with features and customizability that stands without comparison. It sports interchangeable parts, (including thumb sticks, directional pads, and back paddles), a fully textured and rubberized grip, and both USB-C and wireless Bluetooth connectivity. It's arguably the best mainstream controller you can get your hands on. The only major drawback (beyond costing as much as 3 new video game titles combined) is that they're prone to developing issues over time, including thumb stick drift, button failure, and dead zone formation. Of course, not every controller is bound for this fate; there's probably a silent majority of Elite Series 2's out there that are still running perfectly fine 3 years later. Still, it's hard trying to justify potentially getting a lemon for this kind of price. If you buy one, make sure to get a new one with a warranty!
---
"Ol' Reliable"
The Good
Good build quality and feel, could probably withstand an atomic blast
Supported by every program and OS ever dreamt up by humans
Statistically you have at least one in your closet somewhere
The Bad
Now almost exclusively available second-hand, making prices highly variable
Mushy, worst-in-class d-pad
Wireless use requires an adapter sold separately
May contain weevils
More Info
After the poorly-received 'Duke' controller for the original Xbox, Microsoft decided it was time to produce a controller that fit in the hands of an actual human being; thus, the Xbox 360 controller was born. These controllers are often an incredible budget option for people looking for something that doesn't feel like a budget controller. Despite their age, they're an excellent choice due to their indestructibility, ergonomic design, and broad compatibility. Though probably a bad choice for retro gaming due to its unfathomably horrible directional pad, it otherwise remains well-suited to nearly all modern games. The wired USB option is probably your best bet, considering the wireless Xbox 360 controller requires a separately purchased wireless adapter. If you can find one in good shape for $20 or $30, this controller will probably last longer than a new Xbox Elite Series 2.
---
Conclusion and a Closing Message
All these controllers, like anything in life, have their benefits and drawbacks. None of them are inherently bad choices, and any will likely perform perfectly well for the entire duration you use them for. But when considering a peripheral like this, it's important to know the downsides that accompany them since for some they can be the sole physical point of contact with a PC while gaming. Nevertheless, for those who are still playing FromSoft games (or any games that started their lives as console exclusives) with keyboard and mouse, I'd very strongly recommend giving a controller a try.
The Xbox One/Series X and PS4 controllers are likely to last you the longest and have the most reliable wireless performance, but each make sacrifices regarding batteries to keep the base controller prices from ballooning up. The PowerA controllers are the least expensive reliable options in the A-list, but they do come with worse build quality and limited features as a result. 8bitdo's options are in between those extremes, with a range of build qualities and features across their devices.
Any controller can suffer from any relevant issue, and your choice should ultimately take those traits into account. The point is, always select a gamepad (or any PC part, really) that factors in not just the features you want, but the negatives you're most okay with as well!
Any thoughts, questions, or other comments? Any unmentioned PC controllers you feel should be added to our A- or B-list? Let us know!