AMD came out swinging with their top-of-the-line Ryzen 9 5950X. They haven't quite hit that mystical 5 GHz clock speed just yet, but 4.9 GHz isn't far off!
Let's get into building a high-powered workstation desktop PC with it!
So… 5 GHz Manual Overclock, Yeah?
Honestly, I wouldn't be surprised if people push this CPU that 0.1 GHz harder, just so it says 5 GHz. I suspect the reasoning behind AMD coming so close to that figure (without hitting it) is that they just weren't happy with the amount of power needed to get the chip stable at 5 GHz. Otherwise, I think we can safely assume they'd have just done it as a factory overclock. Well, whatever the case, I'm sure it'll be fun after as the availability continues to improve and more people get their hands on them!
Before we get into who this is for, we need to have a quick refresh on multi-core scaling in games. One of the key reasons why the Ryzen 5 3600 became so popular for gamers is that 6-core has become the new sweet spot in that regard.
Although it has taken us a long time, more games are being built on the assumption you have more than 4 cores. Going from 4 to 6 cores gives a nice jump in frames across many recent titles. Yet, where does that leave the higher-core CPUs? Well, going from 6 to 8 cores still typically gives a small jump. Anything more right now is typically overkill for gaming, as games simply can't take full advantage of such CPU/GPU combinations.
If you want to see a good visualisation of this in games, check out this video from the 'Benchmark' channel on YouTube.
Which leads us back to the Ryzen 9 5950X: who's it for? Well, let's take a look at the specifications before I start speculating!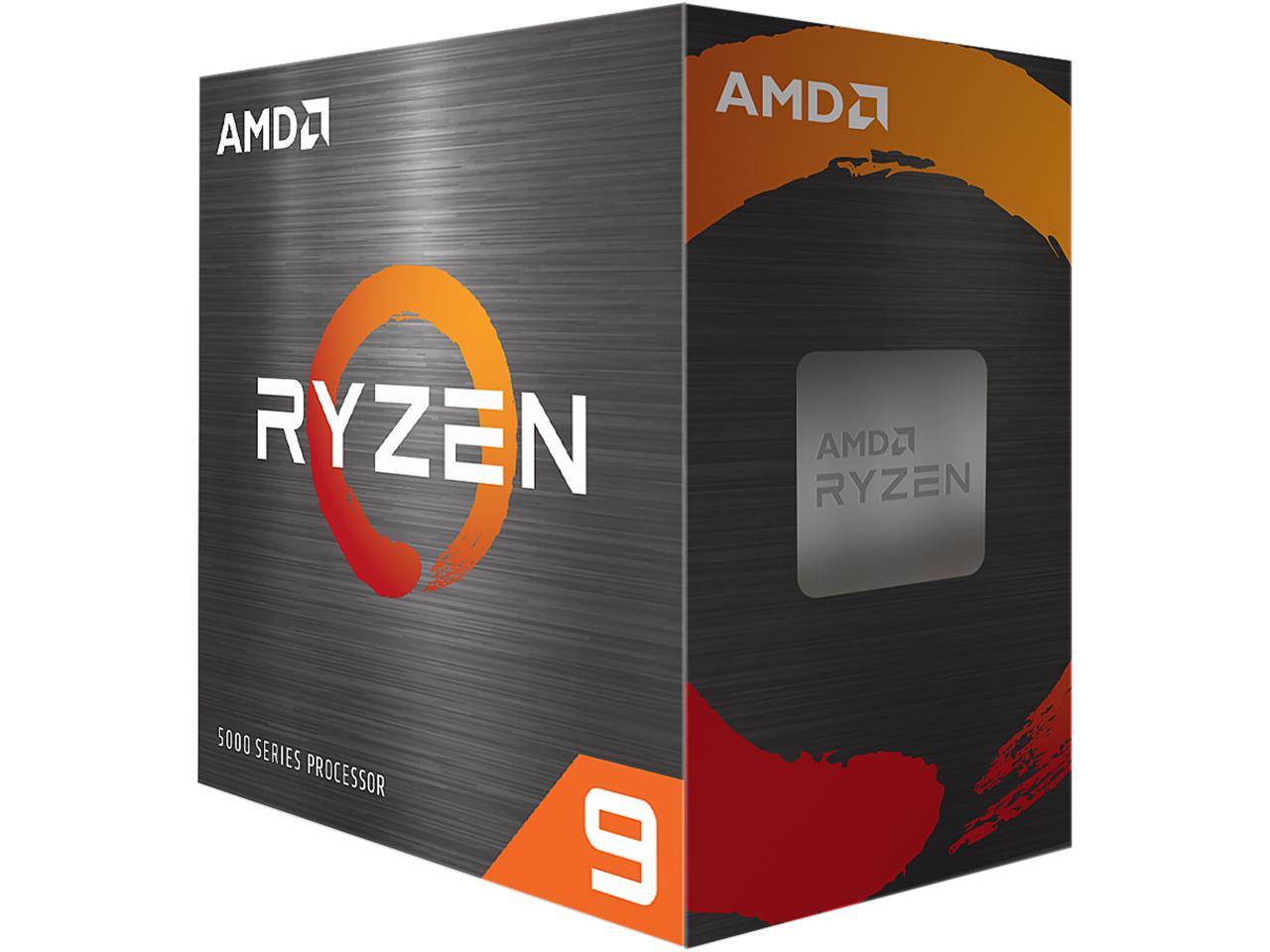 Cores/Threads: 16/32
Base Clock: 3.4 GHz
Boost Clock: 4.9 GHz
L3 Cache: 64MB
TDP: 105W
RRP: $799
For argument's sake, let's say that someone actually wants to game on this. With a 4.9 GHz boost along with the IPC improvements, this could be a scary powerful solution in a gaming rig. Yet, as we just discussed, a lot of games tend to settle for 6-8 cores as the optimum.
So, if not that, then what do you need all this horsepower for exactly?
Well, for me, this is the perfect CPU for an at-home or small-studio productivity machine. We're talking 3D modelling, video rendering, simulation work, and so on. With having so many cores at high performance, the Ryzen 9 5950X seems like the perfect choice for a workstation PC—so that's what we'll be aiming to put together here!
Now, you might notice as we go along here that I'm spending a little more time than usual discussing each part choice. This is mainly because, with the cost of a build like this, I feel it is well worth explaining some of the justification behind the parts selected when I created the build.
Admittedly, this build is not for everyone. There are very few casual PC users who can reasonably justify the costs of this build. As I mentioned, this is designed specifically to be a more serious productivity build. For a build that leans more toward being streamlined and cost-effective in employing the R9 5950X for gaming, take a look at the 'Extremist' tier of our main build chart instead.
So with productivity as our main target, let's get into the build!
The R9 5950X Ultimate Productivity Build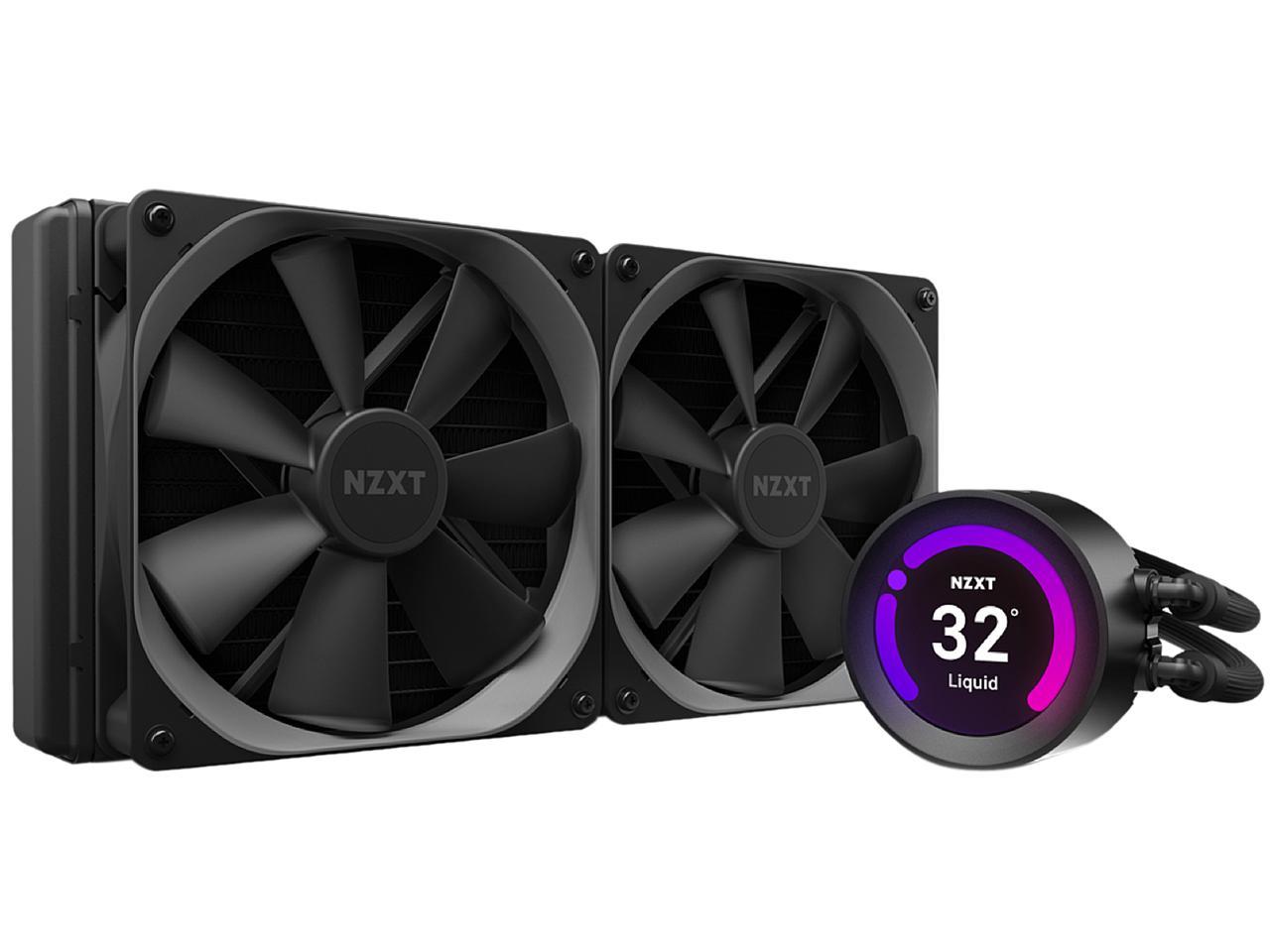 We're going with a slightly more elaborate cooler design to cover certain aspects of the build!
First, the Z63 has a nice tight right angle fitting for the tubing from the CPU bracket, so it won't get in the way of the RAM slots. This is important, as we're going to be using all 4 slots, so it wouldn't make sense having a chunky air cooler which might not have the clearance.
Secondly, this isn't a super big 360 mm radiator. Now, yes, this means it won't be quite as quiet as a bigger radiator. Plus, as you'll see with our motherboard choice and case, it's not as if we couldn't fit one. However, the Z63 has been chosen because it can seriously move some heat! The two 140 mm fans combine to over 98 CFM of airflow at full power; so, although it won't be the quietest cooling solution around, it will be very efficient.
Finally, the included display on the front allows us to have a nice quick reference to how the cooler is doing, without the need to load up software while we're working. Which is always a nice bonus. That being said, the NZXT CAM software is nice if you do want to customise your performance.
Overall, this is a great choice for a build which you will want to overclock while keeping the temps down!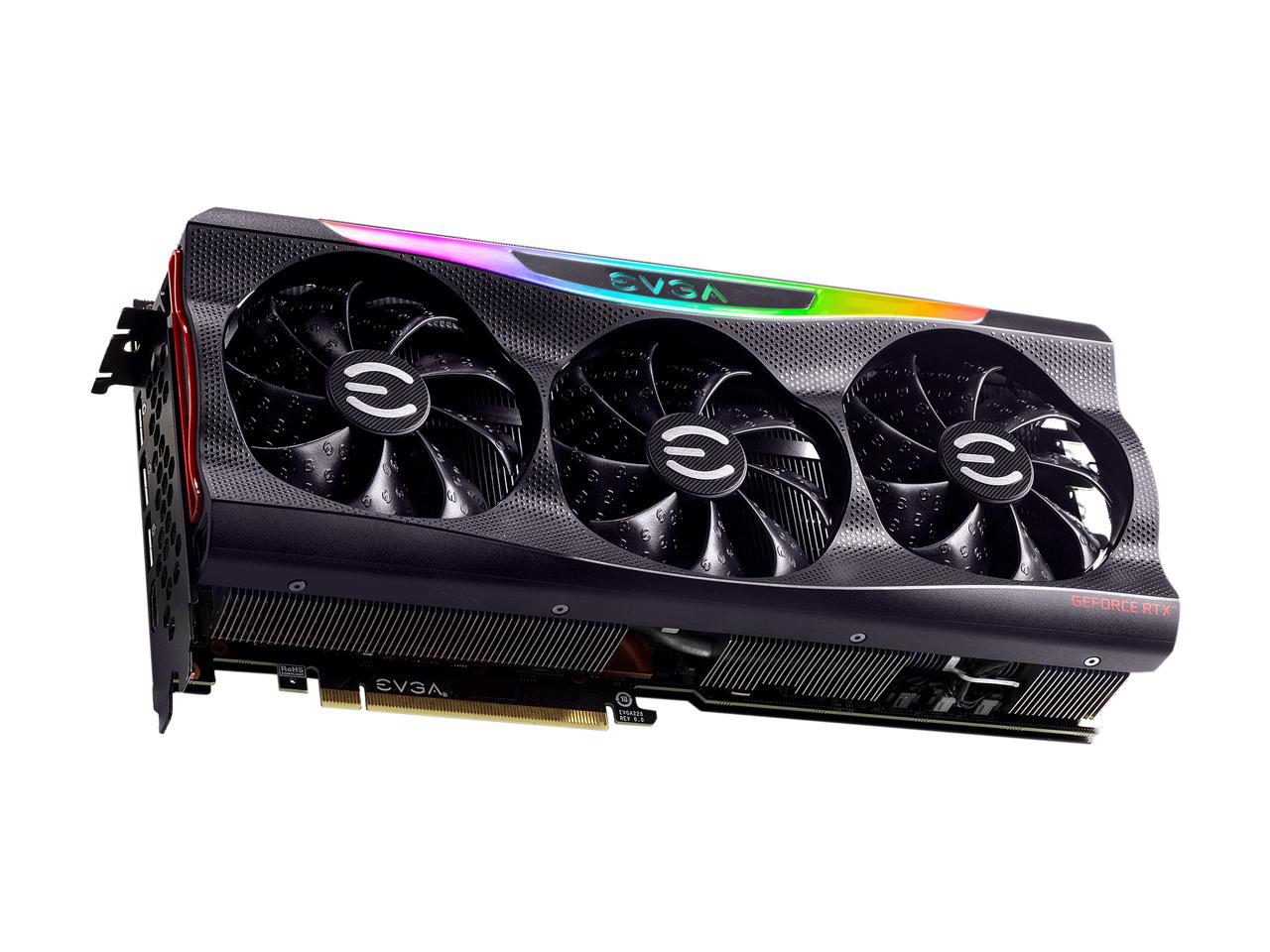 Now, you might be wondering why we'd select an "Ultra Gaming" GPU is in this build after that whole song-and-dance above about this being a dedicated workstation PC. Well, the simple answer is this has the same amount of VRAM as a TITAN RTX or RTX 6000 or other such previous-generation workstation hardware. Plus, this graphics card can only be beaten in this respect by the $5100+ RTX 8000. And at that point, you might as well pop two of these RTX 3090 cards in there and call it a day.
This EVGA option has one of the highest out-of-the-box overclocks of all models on the market for the RTX 3090, so it'll be offering awesome boost performance in addition to having that 24 GB of VRAM. Altogether, that means a lot of headroom for GPU-intensive tasks.
That 24 GB is our main justification for the purchase. At this level you could definitely also consider the RX 6900 XT from AMD, but keep in mind that even that brand new flagship card comes with just 16 GB of VRAM, so it does have a mountain to climb in productivity tasks when compared to the RTX 3090.
So yes, this is an expensive part with coming in at $1800. Yet it's well worth it for a high-end professional, if you're wanting some super-fast 3D model work or compositing in After Effects.
If you perhaps don't need the high clock speed of this model, and just need the VRAM itself (mainly because a lot of times during long renders the clock will stabilise lower anyway), consider spending a little less and getting a more standard-clocked RTX 3090 for around $1600, like the PNY XLR8 Gaming.
So, there has been a consistent issue with DDR4, which is that it's tough for RAM manufacturers and motherboard makers to reach the demands of workstation users. As you go up in capacity and speed, it's harder and harder to ensure stability. So manufacturers getting it right often also end up charging potentially exorbitant rates. Which brings us to this huge 128GB kit from Kingston.
Depending on your tools and where you sit in the pipeline for your work, you might be able to get away with a 64GB kit. Using a fair amount of Autodesk Maya and V-Ray myself the last few years has shown just how RAM-hungry productivity software can be! I will say that I wish I had more RAM when I was compiling some of my After Effects work, for sure. So, take a good look at the recommendations for your software of choice and go from there.
The premium here comes from the fact that, despite being such a large capacity, this is a full kit of 3600 MHz RAM, which will give us the best 1:1 performance with the CPU with a single click in the BIOS. Do note, although you can tweak the timings further in the BIOS, getting the speeds up any higher on 128GB is a tough ask.
I hear you ask, "Why a $500 motherboard?" Well, uh, I entirely blame the RAM again? In all seriousness, there's a few unique bonuses we're getting in the box which are useful for future upgrades if you want them.
First is the M.2 expansion board. Designed to slot into one of the PCIe expansion slots on the board, this gives you additional M.2 storage over the included 2 slots that are natively on the board. So as we're planning to populate those, this is nice for buying additional in the future.
The second big one is all the I/O options available: 10G ethernet, WiFi 6,  USB 3.2 gen 2, as well as a whole double-stack of gen1 version ports… this comes PACKED.
So yes, an expensive part of the build, yet worth it for a serious user.
For our main OS boot drive and software install, we're going with the ever-reliable 860 Evo. This 1 TB model is plenty for installing the OS and our suite of software on, and the boot drive generally doesn't see too much of a load improvement jumping up to M.2 NVMe drive speeds.
Why two of the 1 TB drives and not just a single 2 TB drive?
Well, firstly is cost. We can go for 2 of the non-heatsink variants of this drive for a lot less, as we have a great cooling solution with the motherboard already.
Secondly, we can optimise for workflow reasons with 2 of the drives. With this setup, we can use one of the drives for storing the files as we work on them, with the other being used as a super-fast write drive. Admittedly, we're not as likely to hit a storage bottleneck either way here, as these drives perform at up to 5000 MB/s read and up to 4400 MB/s write. However, if you're working with very large files and you're going to be pushing the read speeds up anyway, you don't really want to be spending some of that bandwidth writing back to the same drive.
This way gives us the best of both worlds, in that we can have access to the full read/write speeds at essentially all times, at a lower cost too.
So, we haven't included these drives in builds very often, and that's mainly down to their cost. What tends to happen after ~6 TB is that all the drive prices go through the roof, because they're designed for business use. Which isn't great for home builders with large storage needs! However, this is more of a cross-over build between business and home. I suppose we can thank the current global circumstances for that!
Anyway, for this build, I would generally recommend a drive above 6 TB depending on your needs. This is a particularly good 10 TB drive. The Exos range are designed for constant use in data centers and elsewhere. They have low power requirements and are light compared to other HDDs. For an at-home professional, a drive rated for 2.5 million hours is a nice bonus. Plus, there's a 5-year warranty on the drive too.
Essentially, this is about as "big" a storage as we would normally recommend for this sort of build. But you can increase or decrease this based on your needs!
We have recommended its 1000 W brother before in other builds. However, with the RTX 3090 and wanting to overclock other parts too, we need the extra overhead here.
Yet, how much power is needed?
Well, the RTX 3090 by itself when overclocked produces a power draw at just over 410 W typically. By itself, mind you. So, if you ever feel the need to get a second one of these, that'd be over 800 W just in the graphics cards.
So if you factor in the R9 5950X CPU and potentially two RTX 3090s under load, that would get you over 1000W already before we look at other system power needs.
So yes, we're going with a 1200 W Platinum rated PSU here, to give you overhead for upgrading, as well as safety when overclocking!
A more simple choice in this list is the great Dark Base Pro 900 full-tower case from be quiet! One thing I always like is when a case designer gives an exploded view of the internal design. It really does help with understanding how the case has been designed, and what you have to work with.
The main things we needed to worry about here were space for our E-ATX motherboard and ease of building. Thanks to good cable management, drive bays, and a PSU shroud we're pretty well-covered. There's solid airflow, too, which will compliment our chosen parts.
All told, a good (albeit rather large) choice here!
Total Ryzen 9 5950X Build Cost: $5070
If you can't tell, a build like this would sit right at the highest tier of our main page both in terms of price and performance. There are a LOT of premium choices for parts here, yet with those choices we get some huge results in performance. A build like this will fly along doing pretty much anything you want. There's very few times when creating a build where I could probably say that this build would push the Ryzen 9 5950X to its limits if you let it, but this ought to manage that.
So, if you find yourself perhaps in another lockdown (hello, my fellow UK folks!) or still working from home anyway, try seeing if you can get this on your work expenses.
After all, you've earned it. Right?
---
Go Forth and Build!
There are extras that you might need to finish off this build for your own Ryzen 9 5900X build:
A copy of Windows. If you are a student or work for a big business, you might be able to get a copy for free or at a significantly lower cost. If not, we recommend Windows 10 on disc ($90) or USB ($120).
An optical drive—critical if you are wanting to install Windows 10 via disc. Good thing here is DVD-RW drives are cheap these days (here's one for $21).
We also have general recommendations for:
If you want to see other builds with lower performance, check out the main page at Logical Increments.
There you have it—a great productivity build based around the Ryzen 9 5950X for you to to sink your retirement fund into!
If you have any questions or suggestions about this build, then let us know in the comments.