Welcome to our 'Student Budget Build 2020' guide for Video Editing! If you're a student who's looking to build a PC for video editing, then this is the perfect article for you. Now, let's take a look at building a great video editing PC on a student budget.
All of the Time, None of the Money!
Having recently come to the end of a 3-year university course, I completely understand the problem here! You want a PC that's capable of doing everything, but after spending money on your accommodations, food and drink, books and tuition, and other school supplies… there's not a whole lot left over for a PC.
Not to worry though! We're going to take a look at how to get a PC for video editing on a super tight budget.
The focus here will be to squeeze in as much performance as we can without breaking the bank, so let's get into it.
Key Specifications
For video editing, the big software options are Adobe Premiere Pro and DaVinci Resolve. Although these do work slightly differently behind the scenes, there's a few general constants that hold true when you're looking at parts:
CPU: Essentially, you want as many cores as possible at as high a speed as possible. There's a generally solid linear improvement on rendering videos the more cores, threads, and GHz you have to throw at them.
RAM: As much and as fast as possible. Your system will effectively dump video data into the RAM as you're working on it, as well as when you get to encoding. The highest capacity and fastest RAM you can have available, the most room the CPU will have to flex its processor muscles.
GPU: So long as you're running the newest version of your software, it can utilise the GPU when editing. Be it for color grading, adding some CG elements, or even using GPU power to assist in rendering.
Storage: If you can't have a lot of RAM, having fast storage can help close the gap. It isn't in the same speed bracket as RAM (see here for speed comparisons), but it remains true that you want to get data to and from your CPU as fast as possible.
The Build
So, with that super brief explanation of what we're looking for, let's take a look at the build!
This is an $85 6-core processor. It has proven so popular for its price that 3rd-party prices vary wildly, spiking up as much as double its RRP. So long as you can get it under $100, it's worth it. Otherwise, the higher the price gets, the closer it becomes to being replaced by the Ryzen 5 2600.
We'll be sticking with the cooler that AMD provides here, too, as it's decent enough (even for some light overclocking).
Although we could potentially save ourselves a little bit here, having some decent RAM and 16GB is essentially the minimum we need for our purposes. Not bad for $58 really!
This is the one main extravagance for the build. This is specifically the 8GB model, so we can take advantage of that additional VRAM when working with our footage or when encoding. This will be especially important if you'll be working in Resolve—and gives ample performance if you want to do a bit of gaming in your off time, too.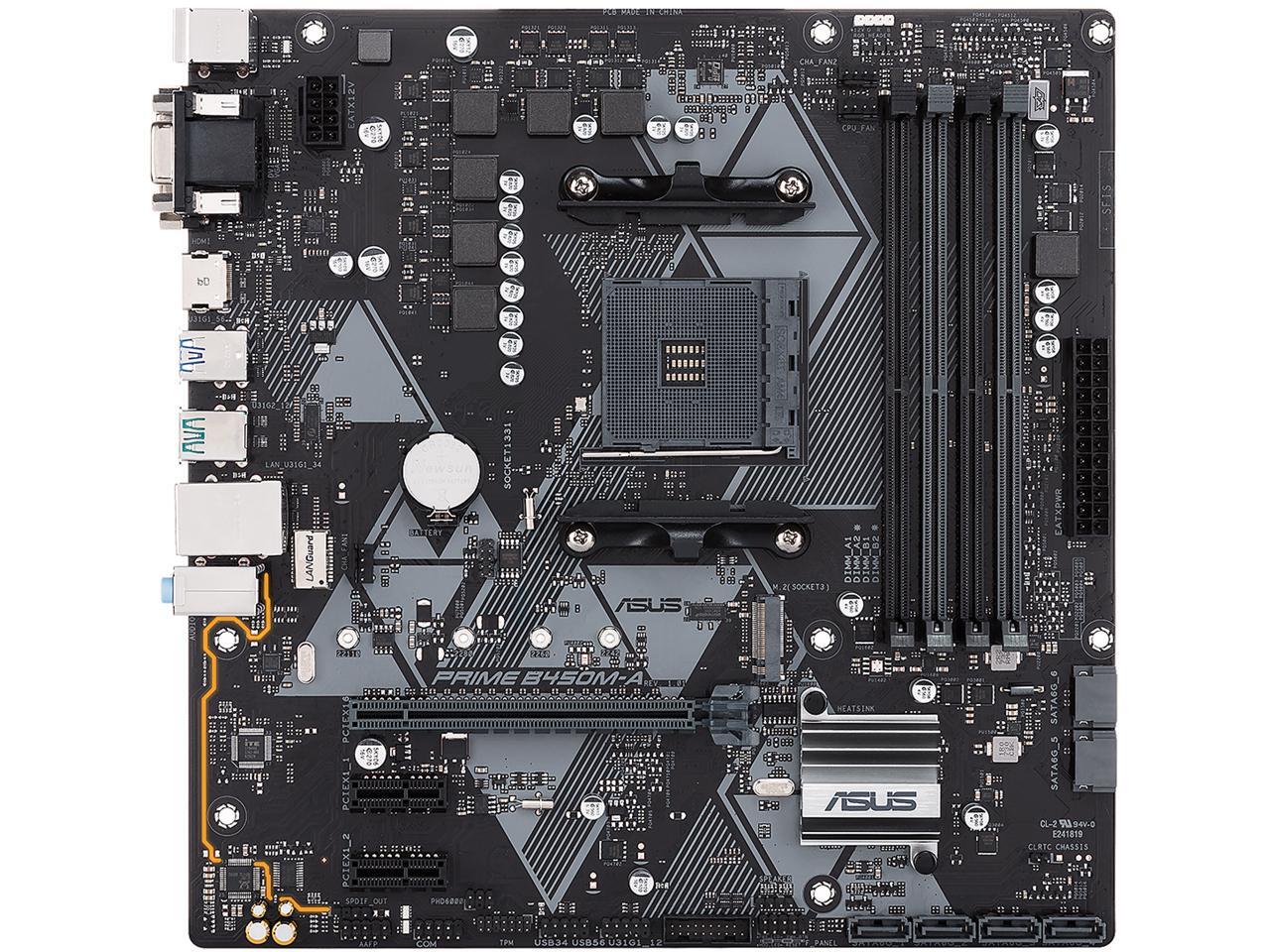 Doesn't come with anything super-fancy, yet it has enough connectivity for our needs.
Acting as the main storage drive is this ever-reliable and cheap 2TB HDD from Seagate.
These are pretty inexpensive these days at $30. Although the motherboard does have an M.2 slot, to get a drive that could give you that speed jump would be around $80.
Although this is not a modular PSU, it does have all that we need at a small price. Will cover all our power needs with a bit of overhead for safety too.
Although a little bit basic, it still has front I/O and Fractal have put the effort into having a decent enough internal design to allow for easy construction. For the price it's a no-brainer.
Total 2020 Student Budget Video Editing Build Cost: $585
This is honestly a testament to how far the AMD range has come in 3 years—that we're getting a 6-core CPU, 16GB RAM and a solid GPU in the RX 5500XT 8GB all for less than $600, shows just how much performance it's now possible to get at a low price.
What's more, we can still improve on this build as we go. Want to double your RAM? There's spare slots for that. Want to speed up your storage? You can splurge on an NVMe M.2 drive.
All told, though, if you're looking for a student budget 2020 build for video editing, you can't go wrong with this one!
Go Forth and Build!
Now, before you go buying your video editing PC, there's a few extras that you need to be aware of:
A copy of Windows. If you are a student or work for a big business, you might be able to get a copy for free or at a significantly lower cost. If not, we recommend Windows 10 on disc ($90) or USB ($120).
An optical drive—critical if you are wanting to install Windows 10 via disc. Good thing here is DVD-RW drives are cheap these days (here's one for $21).
We also have general recommendations for:
If you want to see other builds with higher performance, check out the main page at Logical Increments.
There you have it—a student budget 2020 build for video editing!
If you have any questions or suggestions about this build, then let us know in the comments.