The madlads at Valve did it: we actually, truly, really do have a new Half-Life game coming in the form of Half-Life: Alyx!!! Sound the alarms, get the hype train started, IT'S HAPPENING!!!
But first, we need to build a PC to play the thing.
I Require a Further Indulgence on Your Part
For a new Half-Life game, Valve have gone an interesting route: it's a full-blown VR game!
Valve has an interest in building up the VR gaming market, as they have their shiny new Valve Index VR Kit available to purchase now, all for only $1000 (before we even look at PC performance needs). But you don't need the Valve Index to play the game. Yes, the Index is very much the bee's knees of VR systems right now. But those with existing kits, like versions of the HTC Vive and Oculus Rift, are still going to be able to play Half-Life: Alyx on their systems.
So, what if you're looking to build a PC and you want it to be capable of playing this when it comes out? Well, that is where we come in!
It's genuinely nice to see that we're going back into the world Valve created after so many years! Fan freak outs aside, though, Valve are one of those companies that have so much money that they can do whatever they want. That means that they don't have to rush things. So although we're getting this game in March 2020, it's safe to say they've been working on this for a while.
For me, I think it's nice that we get to see things from Alyx's point of view instead of good ol' Dr. Freeman. Mind you, they've said this is set before Half-Life 2, so Gordon's not too old yet. Fair bit of life left in him, I suspect.
As mentioned above, we have to target VR gaming for this system. So let's break down general VR recommended specifications.
Half-Life: Alyx – Compatible VR Platform Specifications
| | | | |
| --- | --- | --- | --- |
| | Oculus Rift | HTC Vive | Valve Index |
| Processor | Intel i5-4590/AMD Ryzen 5 1500X or greater | Intel Core i5-4590/AMD FX 8350 equivalent or better | Dual Core with hyperthreading, or better |
| Graphics Card | NVIDIA GTX 1060/AMD Radeon RX 480 or greater | NVIDIA GeForce GTX 1060, AMD Radeon RX 480 equivalent or better | NVIDIA GeForce GTX 970+ or AMD RX480+ |
| RAM | 8 GB+ | 4 GB RAM or more | 8GB+ |
| Operating System | Windows 10 | Windows 7 SP1, Windows 8.1 or later, Windows 10 | Windows 10, SteamOS, Linux |
| Connectivity | 1 x USB 3.0 port, HDMI/DisplayPort connection | 1x USB 2.0 or newer, HDMI 1.4, DisplayPort 1.2 or newer | USB 3.0+ |
Although all of the VR specifications above don't look like much, each company states that game designers are free to go both above and below the specifications. And there are already plenty of VR games on the market showcasing lower and higher specs. So we're definitely going to need a little wiggle room in order to be confident that we can get smooth performance in Half-Life: Alyx.
There are a few things we're aiming for with the build, to guide the part decisions. Here they are, ranked from most important to least:
Gaming powerhouse – A mix of 1440p gaming and solid, reliable VR capabilities
Good all-round performer – should be able to handle a bit of productivity in between shootouts
Upgrade options – both in terms of adding new parts, and upgrading within the platforms we're using (after all, you never know if Valve might produce a Half-Life: Alyx 2 later… and then maybe a Half-Life: Alyx 2: Episode 1…)
As you can see, these goals are all reasonably complementary, which makes it easy on us! So with the above points in mind, let's dive into the build!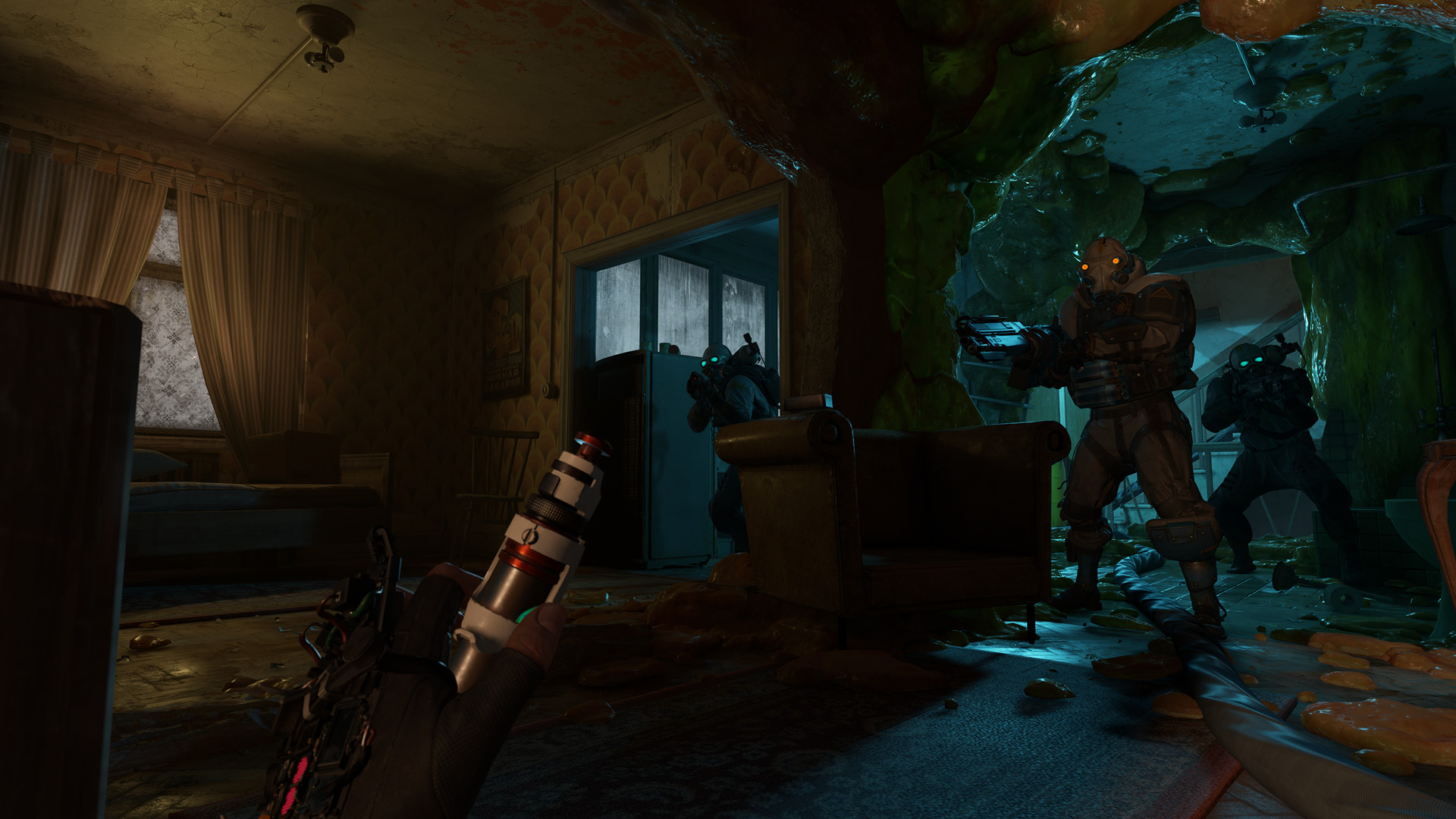 The Half-Life: Alyx VR Gaming Build
A beefy new 6-core CPU. We're going with this for out-of-the-box performance, with the aim of taking advantage of the fancy automatic boost capabilities, which is great! Although we can overclock, having that fancy AMD system working for us without any fiddling of our own is a bonus. We're going with the provided cooler too, which is more than capable of keeping the system calm, cool, and collected.
If the CPU is the brains of a gaming build, then the GPU is the heart (and the muscles? It's not a perfect analogy). Anyway, we've gone with a slightly OC'd RTX 2060 model, which will give us a little more native performance than other models. Of course, you can tweak this further once you have it installed. Plus, we're more than covering the VR requirements. Overall, this is a decent price for a solid GPU.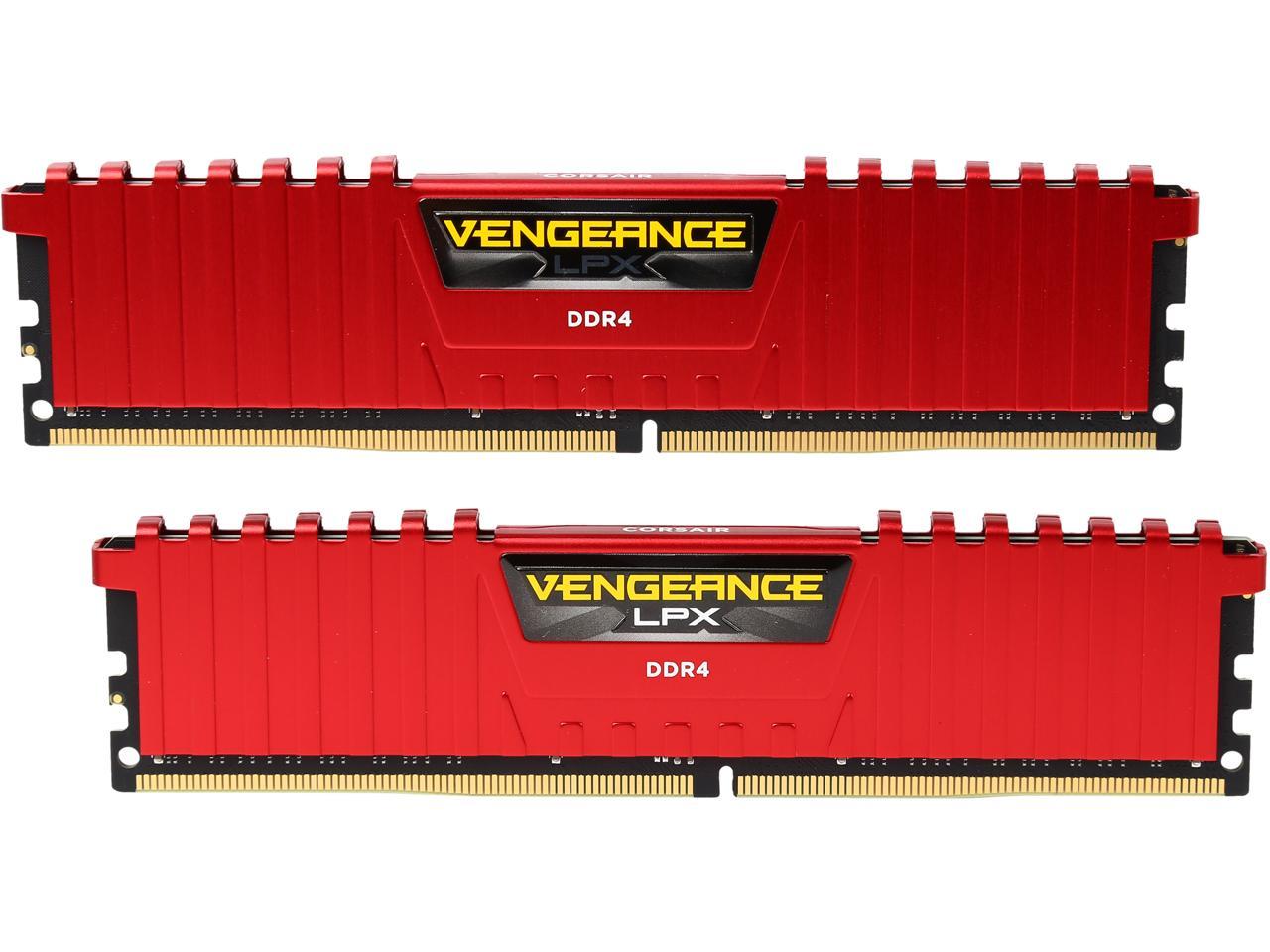 We could have gone with even more RAM here. However, if we did, we would have to (at least) double the memory cost. That being said, this should do the job just fine, and at any rate it underscores one advantage of this build, related to the motherboard we're using. It was one of our key points from earlier: it gives us upgrade options!
In addition to what I mentioned above just, we get a lot of other upgrade options here. Along with being a good all-round motherboard, we are also getting the X570 chipset. Therefore, we're leaving the door open for lots of 3rd-generation Ryzen CPUs we can swap out to here, as well as potential future generations. Above all, this board offers those additional slots for RAM, another GPU slot, and the usual suite of internal and external ports. Because of this, although this is a little bit of overkill, it covers us for the future too.
Speaking of future-proofing, how about 4TB for a large storage drive?! You'll be able to store a lot on a drive of this size, which makes it great for gamers looking to download those big libraries.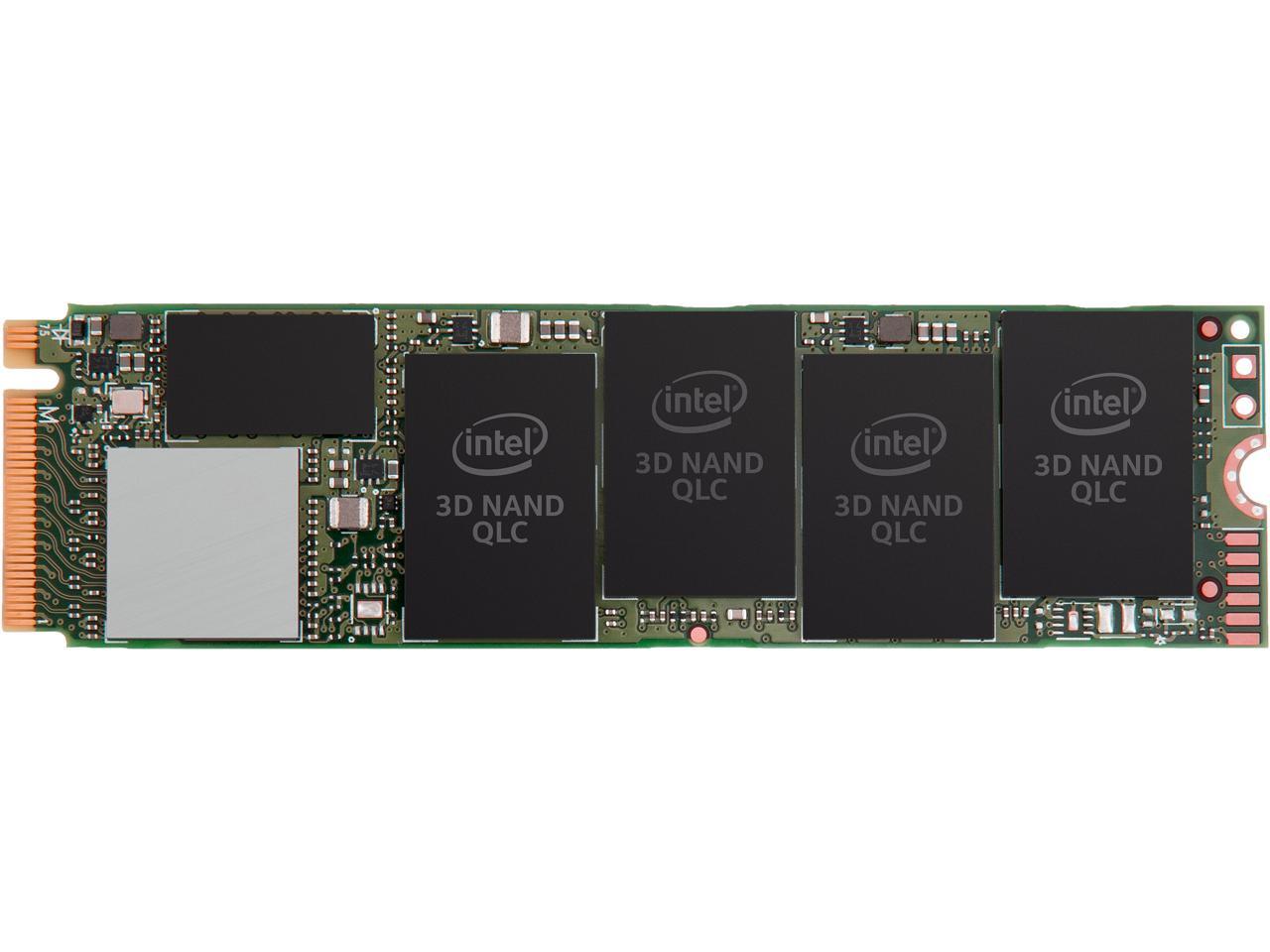 We've gone with a large-capacity NVMe drive from Intel here, to store the OS and key programs/projects/games. 1TB drives are coming down in price all the time, yet this is still an investment for a 1TB SSD right now. However, it'll help in the long run and will give the build some much needed speed.
Get this while it's on offer! For $80, this is a great buy for a 1200W, platinum rated power supply. Yes, it's far more power than we need right now, yet again we're thinking about the upgrade path. This will cover you for a long time!
Smooth and sleek. I'm a big fan of the offset front I/O ports, mainly because, when it's on the top, I constantly have to keep cleaning it out from dust build-up. I say dust, but I have a big dog, so I blame him for the mess. Seriously though, this case is phenomenal to build in; you won't be disappointed.
Total Build Cost:  $1210
This was a triumph… wait, wrong Valve game. Just looking at the specifications here, we're getting a great build for the money! We've got enough PC performance that it shouldn't really struggle at any point in VR gaming, plus it's more than capable of being a really solid conventional 1440p gaming machine (for when you're not playing Half-Life: Alyx).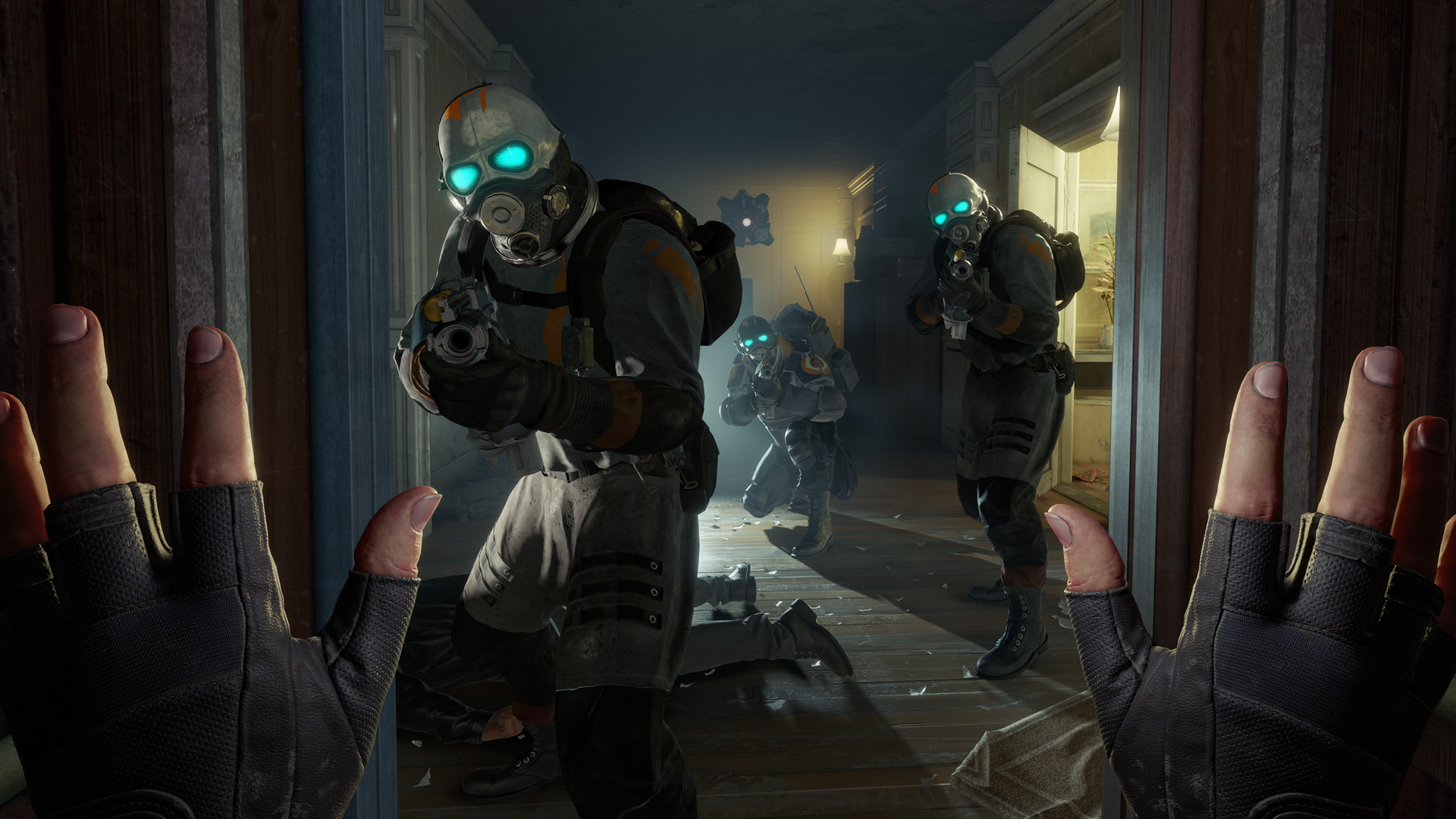 ---
Go Forth and Build!
Now before you go all bonkers spending every saved up penny you have on these components for your Half-Life: Alyx gaming rig, there are extras that you might need to finish off this build:
A copy of Windows. If you are a student or work for a big business, you might be able to get a copy for free or at a significantly lower cost. If not, we recommend Windows 10 on disc ($90) or USB ($120).
An optical drive—critical if you are wanting to install Windows 10 via disc. Good thing here is DVD-RW drives are cheap these days (here's one for $21).
We also have general recommendations for:
If you want to see other builds with even higher performance, check out the main page at Logical Increments.
---
Well there you have it, a great all-round gaming and productivity machine built to be ready for Half-Life: Alyx!
What do you think? Does our build do what you want it to do, or does it fall short? Would you pick certain parts differently, or would you not even build for VR?
Let me know in the comments below!