Bend the rules (and the GPU shroud design) with the new AMD Radeon RX 5700 XT. There's technically 2 versions of this card, so let's get into some details before we build us a PC with it for gaming!
Anniversary Edition vs. Standard Edition: AMD Surprise Mechanics?
So although we're going to be creating our build today around the RX 5700 XT (model number just rolls off the tongue…) there's also a higher specification version of this card. Now, as AMD are advertising that one as an "anniversary edition," we're not 100% on how long they'll be making that model available. But we'll be using it in its own build in another article later, as it is a higher specification card for an extra $50.
For this article, we're going to be looking at the "standard" RX 5700 XT as it's going in as a direct competitor to NVIDIA Super cards (especially the RTX 2060 Super). This is a fascinating battle; with the release of these new RX cards, it now looks like AMD is bringing the fight in both the CPU and GPU spaces.
At the end of the day, love or hate the specific companies, competition is great for us builders. Especially when it comes in the mid-tier market, as it's typically the most popular price point!
Yet is the GPU any good? Let's take a look at the specifications!
Specifications
Base Frequency: 1605 MHz
Boost Frequency: 1905 MHz
Game Frequency: 1755 MHz
Stream Processors: 2560
Compute Units: 40
Single Precision Compute Performance: 9.75 TFLOPs
Max Memory Size: 8GB
Memory Type: GDDR6
Memory Speed: 14Gbps
One of the interesting aspects of these cards is the different quoted frequency for gaming performance. Base and boost clocks are something we're more familiar with, yet now we also get a 'game frequency' too. However, this isn't a complex idea to get our collective heads around, as it's just the typical expected out-of-the-box boost clock you'll see while gaming.
What is more interesting, though, is it looks like this card does have a little flex (I swear it's the last pun about the visual design) when it comes to overclocking. As it's a blower cooler design, expect something that sounds like a jet engine on high overclocks! Yet early results have the card running 2100-2150MHz, which is nice, if a little modest. However, it does look like those overheads are specifically on the XT model here, and not the standard RX 5700.
So what to do? Well, we're going to aim to have a more overclock-heavy build overall, with an improved PSU and motherboard. We'll also add in some additional useful items like faster RAM and an NVMe SSD, too.
Yet, right now I'm sure you're just wanting to see the build for a PC with this graphics card, so let's get to the other parts!
The Build
We're sticking with team Red here, with the shiny new Ryzen 7 3800X. An 8-core, 16-thread, high-performance CPU with solid single-core instructions-per-clock performance for gaming (and multitasking or workstation applications are a given).
Although PCIe 4.0 is a nice addition, we weren't really hitting saturation for GPUs with PCIe Gen3 anyway. It's important to note that the RX 5700 XT is a PCIe 4.0 ready card, even if its not going to max out what that standard can do. Still, it's great to have those overheads, and we might just be taking advantage of it elsewhere in the build!
As this particular CPU comes with AMD's Wraith Prism cooler, we're going to be using that to get us some nice-looking overclocking performance, too.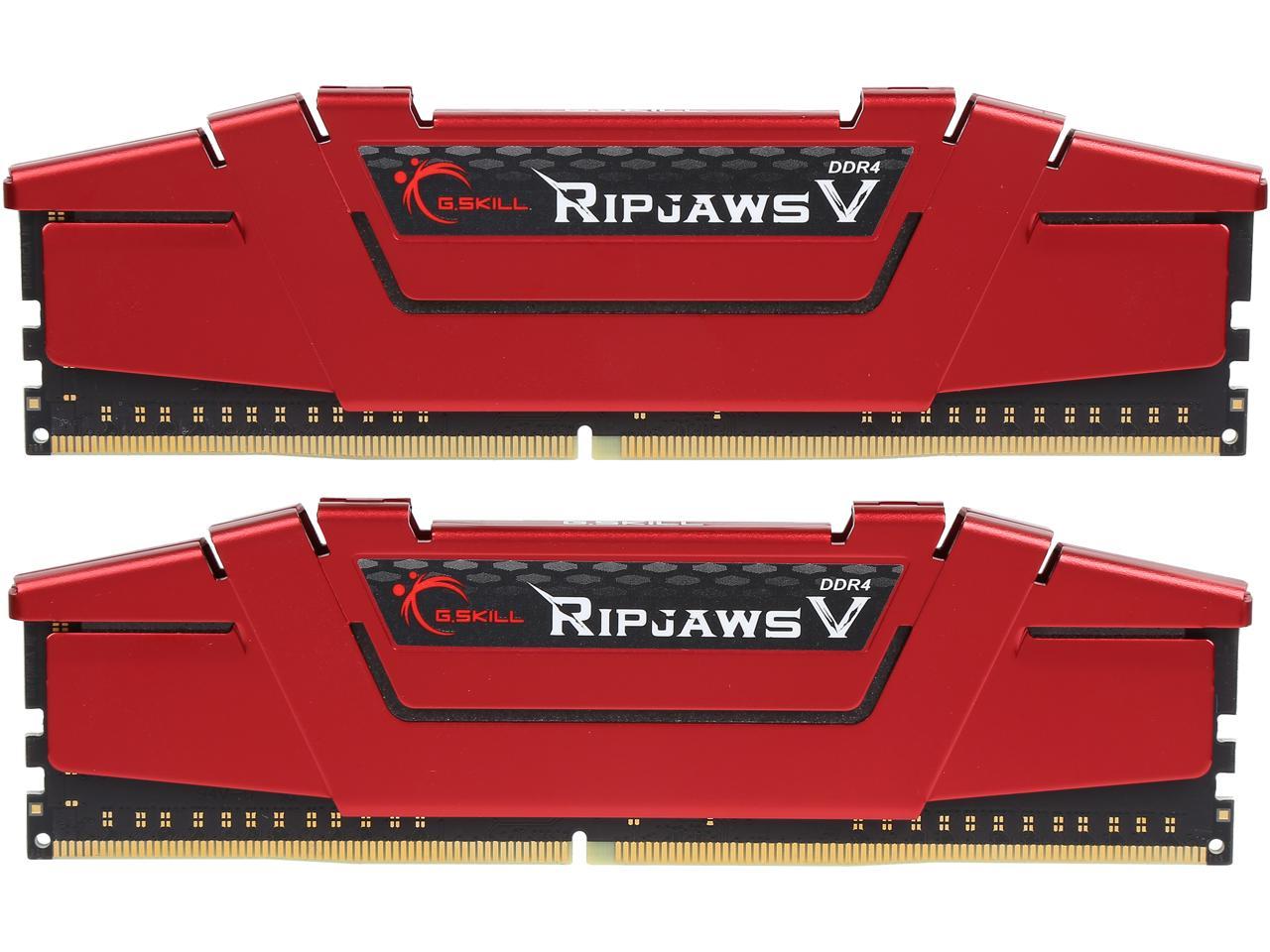 As the new Ryzen CPUs are recommended for pairing with 3200MHz RAM, we've gone with this nice 16GB kit from Corsair. Not super expensive,but will reliably do the job for us.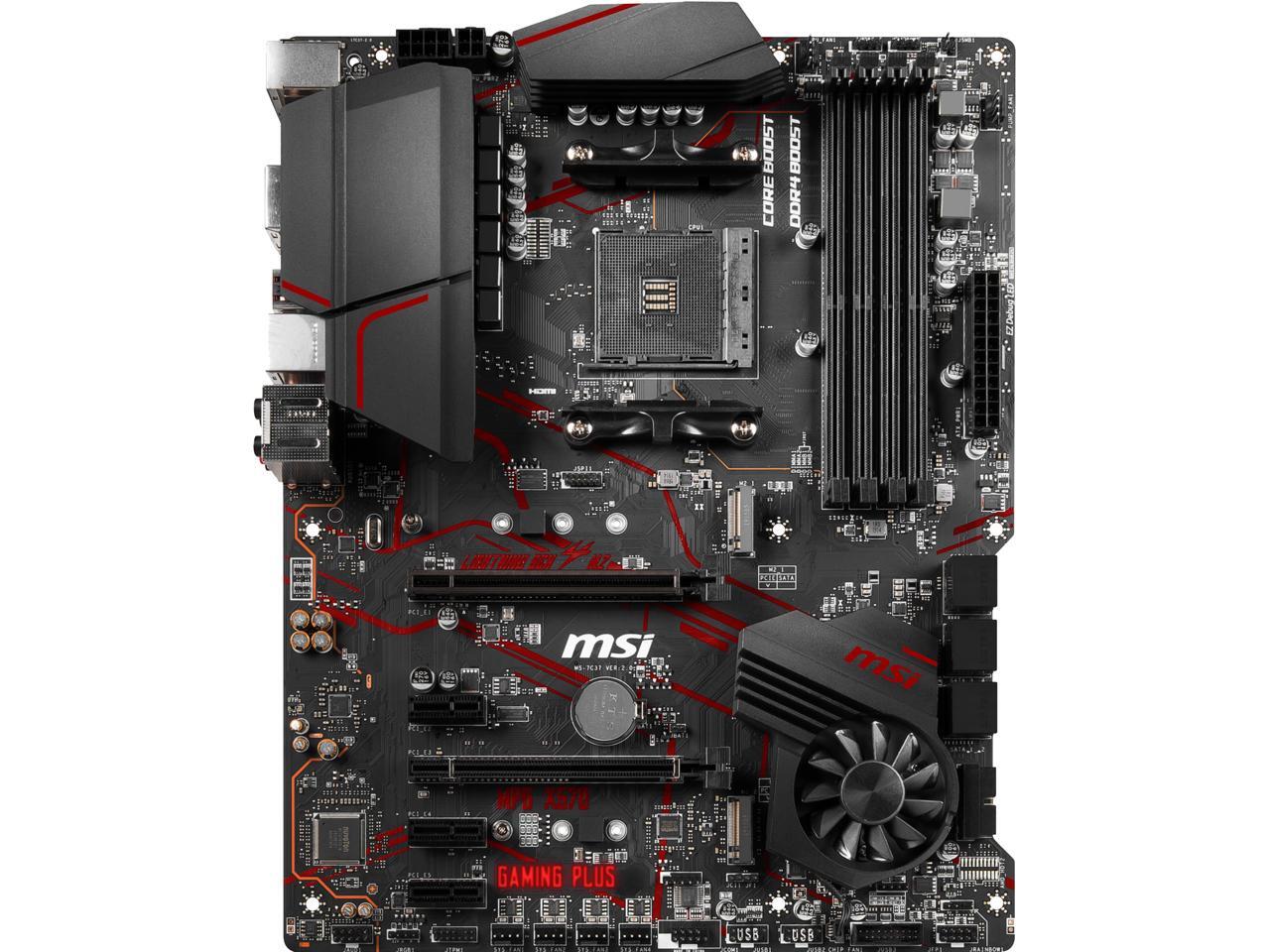 Sticking with the all Red theme, we've gone with the MSI Gaming Plus motherboard. Generally built on the assumption that you're a gamer and you're wanting performance to go with that, so 'job well done' here.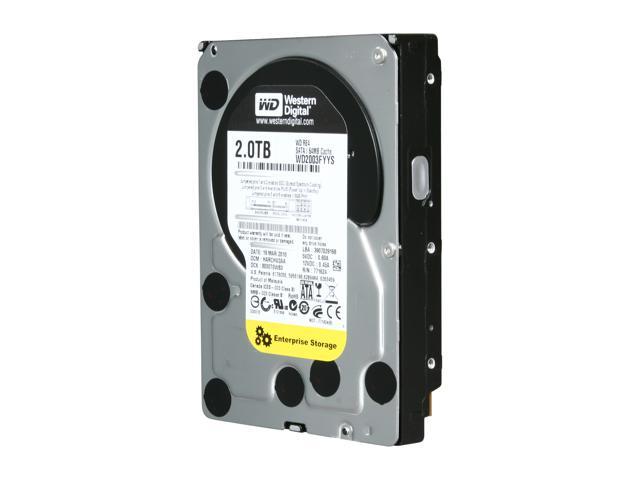 A cheap, inexpensive HDD to use as a storage drive for the build!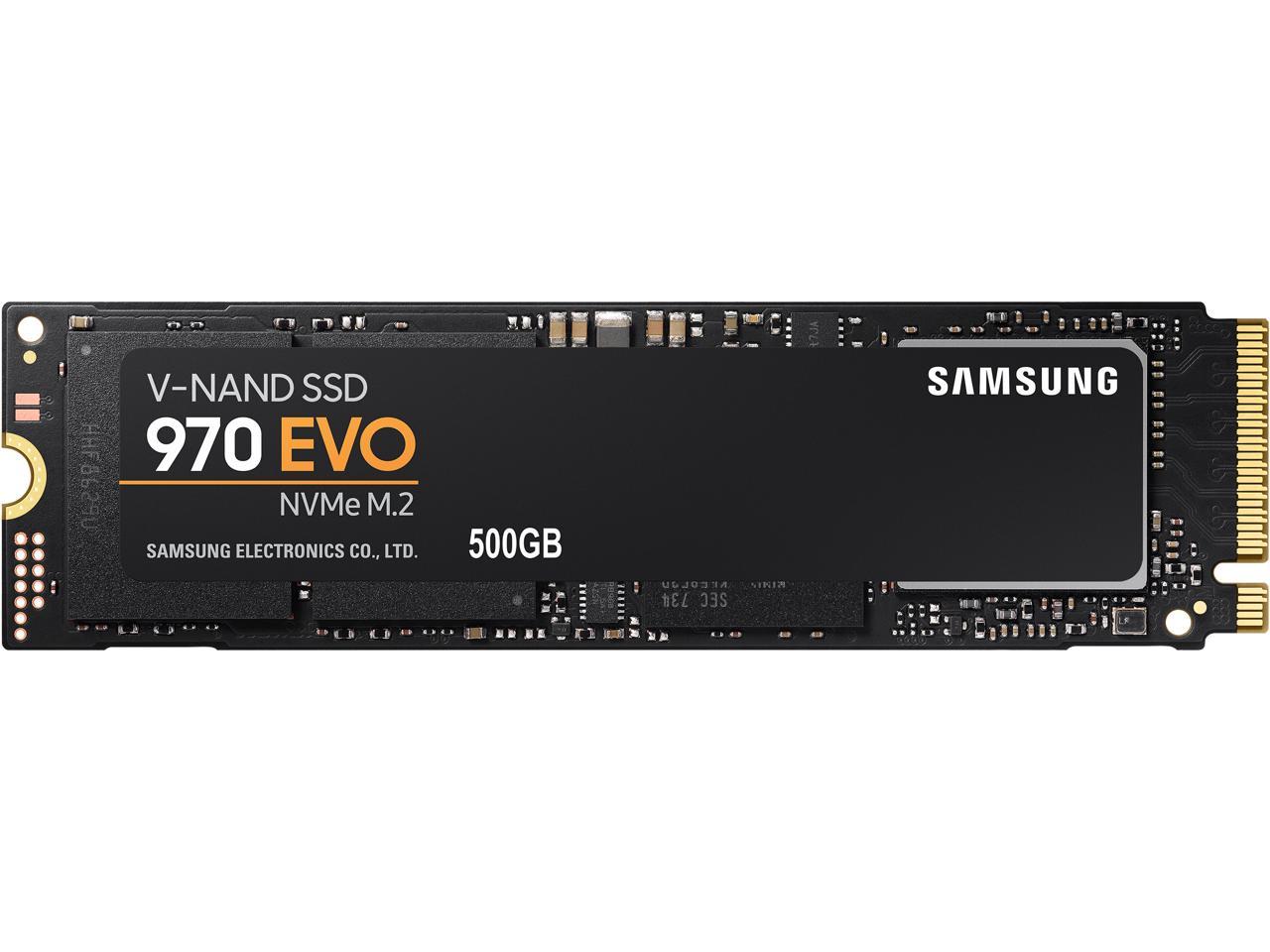 So, there's an extra decision to be made here: if you want to blow your budget on ludicrous speed, you can get a 1TB PCIe 4.0 SSD for $275. However, at least in this example build, we can't really justify it. Especially when the 970 EVO here is just $90 and is already a rather speedy drive.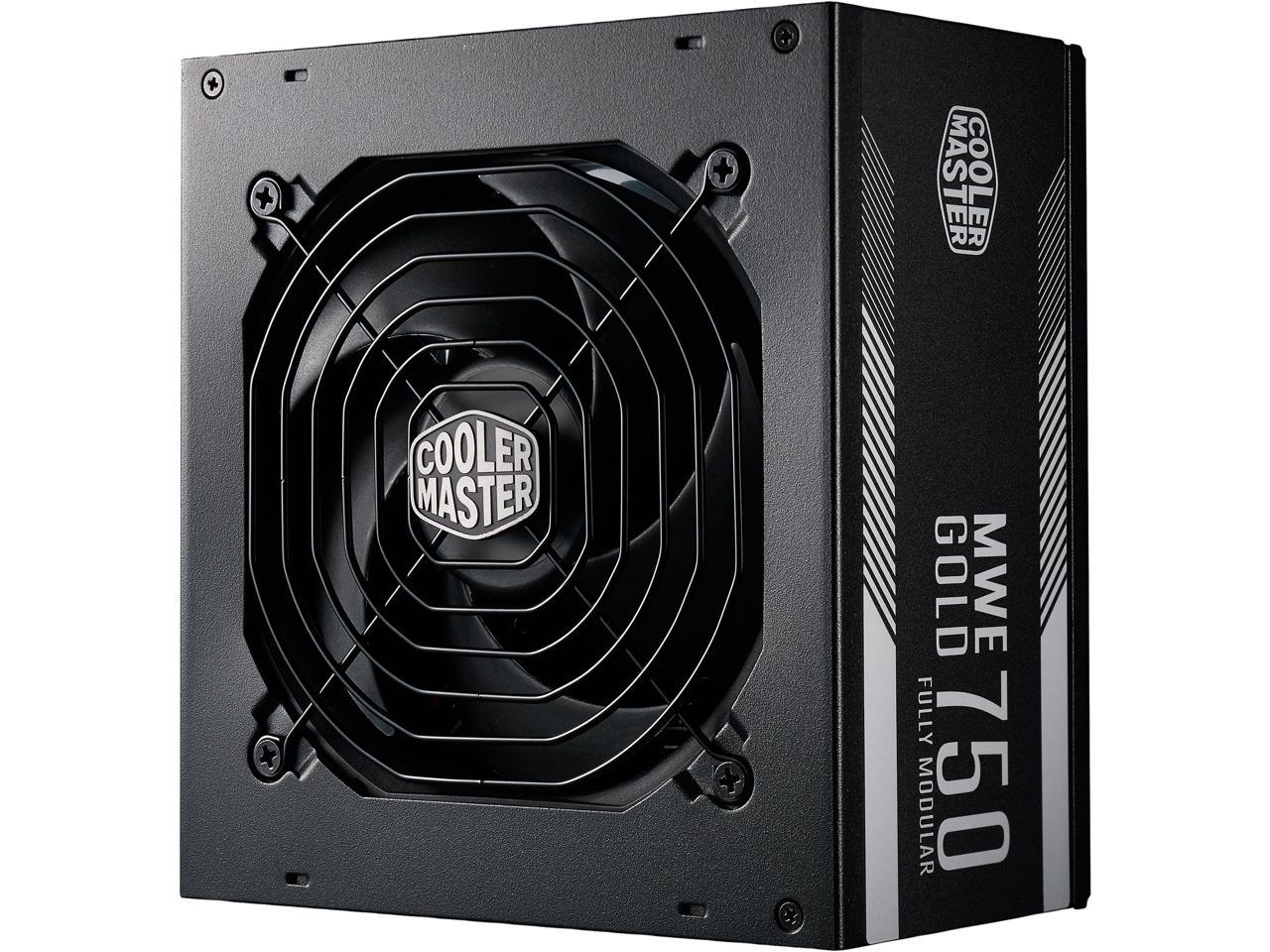 This superb gold-rated PSU is a little overkill for our build, but it's nice having a little overhead—not to mention the whole suite of power stability and safety features that come with a gold-rated PSU.
Finishing off our 'Red everything' build is the compact MasterBox mid-tower. Has everything we need for our gaming build in a neat system.
Total Cost: $1300
Thanks to the excellently priced components, this gaming build comes right into that sweet spot range of having superb performance without breaking the bank.
With pairing a new AMD GPU and CPU together, you're getting a nice combination of performance and value for both 1080p and 1440p gaming.
Not only that, but we're doing our best at future-proofing ourselves with up-to-date parts for the rest of the list, all while dressing the build with appropriate AMD-red accents.
Go Forth and Build!
Now before you go all bonkers spending every penny you have on these components, there are extras that you might need to finish off this AMD Radeon RX 5700 XT build:
A copy of Windows. If you are a student or work for a big business, you might be able to get a copy for free or at a significantly lower cost. If not, we recommend Windows 10 on disc ($90) or USB ($115).
An optical drive—critical if you are wanting to install Windows 10 via disc. Good thing here is DVD-RW drives are cheap these days (here's one for $21).
We also have general recommendations for:
If you want to see other builds with even higher performance (a short list at this point!), check out the main page at Logical Increments.
There you have it— a great compact build to utilize the best out of the new AMD Radeon RX 5700 XT!
If you have any questions or suggestions about this builds, then let us know in the comments.