There is perhaps nothing more enjoyable to a hardcore PC gamer than an ego-stroking list highlighting the most demanding games that their system can run. This may be because it's amazing to see a machine handle what used to be a major challenge for the high-end computers of yesteryear—or it may be because there's nothing more satisfying than hearing 100% fan spin on your CPU, GPU, and case fans (and warming up your entire house on a cold winter's day).
In all seriousness, we took a look at four games released over the past decade that had a bit of a reputation for rig-melting, and we've put together example builds using modern components to run those titles nice and smooth!
---
Crysis 3 (2013)
"But can it run Crysis?"
Let's get this out the way first! When this first came out, it was immediately obvious that this was going to meme its way onto every one of these most demanding games lists from then until the end of time. When our own guide for Crysis was updated late last year, it wasn't much of a surprise that you do still need something a little meaty to run the series (including its first entry). However, we're not making it so easy on ourselves. We're looking at building for Crysis 3, the newest iteration on system-melting.
'Most Demanding' Build: Crysis 3
The aim is consistent 1080p 60 FPS gameplay, and even with those modest demands this is still the modern PC you would need to build to guarantee that performance!
CPU: i5-8400
GPU: GTX 1060 6GB
RAM: G.SKILL Aegis 8GB DDR4 2400MHz
Motherboard: GIGABYTE B360M DS3H
CPU Cooler: Noctua NH-U12S
HDD: Seagate Constellation 1TB
SSD: ADATA SU650 240GB
PSU: Seasonic SSR-650RM 650W 80+ Gold
Case: Cooler Master HAF 912
Total Cost: $800
Logical Increments Tier: Very Good or higher.
The biggest factors here were that we needed a decent single-core-performing CPU, and a GPU to match. This is why (even though, for most all-round performance, many would be right to go with a Ryzen CPU at this sort of price point) we've gone with an Intel CPU. With the i5-8400 and GTX 1060 6GB , we get to run the game on max settings at 1080p and maintain a framerate above 60 FPS.
---
Star Wars: The Old Republic (2011)
"I will share all of this with you… if you will only kneel."
Ah, the odd stepchild of Star Wars games. Back when Star Wars: The Old Republic was released in 2011, cries of unplayable open-world PvP zones and melting graphics cards were all the rage. These days, the BioWare devs have been quietly updating the game content with the more recent expansions having enhanced the in-game facial graphics substantially. The game plays a lot nicer at 1080p now, although expect more trouble at 1440p or 4K as the game engine was never really designed for those higher resolutions.
'Most Demanding' Build: Star Wars: The Old Republic
CPU: i5-9600K
GPU: RX 580
RAM: G.SKILL Aegis 16GB DDR4 3000MHz
Motherboard: MSI Z390-A PRO
CPU Cooler: Cooler Master MasterLiquid Lite ML240L
SSD: Crucial MX500 500GB
Case: Phanteks Enthoo Pro
Total Cost: $1100
Logical Increments Tier: Great or higher.
The problem: although you don't need anything too fancy GPU-wise to run the PvE content (anything RX 560 or above will do, really)—if you're wanting to jump into PvP content, the game engine really struggles to churn out those frames with so much going on. As such, you need a good GPU, but (far more crucial) a high single-core-performing CPU. This then raises our prices more to provide our powerful CPU with a good cooling solution, as one will likely want to overclock to squeeze out some more frames! Even then, in this build we're only ensuring average frame rates of 60 FPS at 1080p on the High settings preset. You will still get the occasional minor dip in frame rate, but these are more down to engine and network limitations than the build itself.
---
Far Cry 2 (2008)
"Because cool guys never look at explosions!"
It's the tale of how a bunch of goons living in a 200-year-old fortress got a shipment of new combat shotguns. Mainly because of the super-fancy engine (full of shadows and wavy grass), when it released Far Cry 2 really had these painfully high requirements to run smoothly. Since its release in 2008, technology has thankfully moved on. Yet, has it moved on enough to allow us to play at 1080p 60FPS on ultra?! Let's find out:
'Most Demanding' Build: Far Cry 2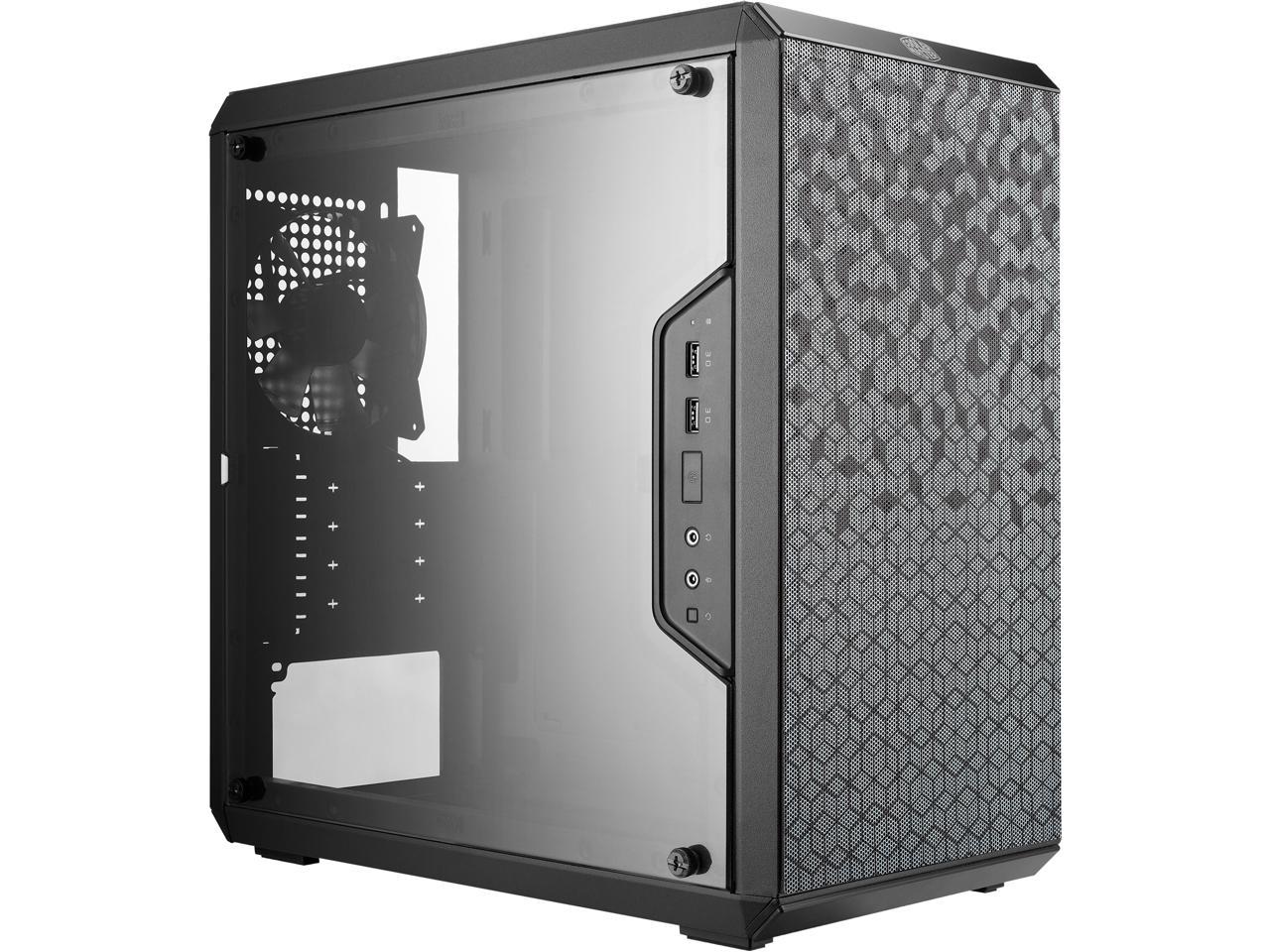 CPU: R5 2600
GPU: GTX 1050 Ti
RAM: G.SKILL Aegis 8GB DDR4 2400MHz
Motherboard: GIGABYTE B450M DS3H
CPU Cooler: (stock cooler)
HDD: Seagate Constellation 1TB
SSD: Crucial MX500 250GB
PSU: ROSEWILL Gaming 550W PHOTON
Case: Cooler Master MasterBox Q300L
Total Cost: $700
Logical Increments Tier: Good or higher.
I think, back in the day, you would probably be looking at adding $1000 on top of that price to get this level of performance, so not bad at all!
This should give you a solid 1080p 60FPS experience running on ultra settings (yes, even with the meaty ultra shadows turned on), depending on your specific CPU and GPU clocks. One thing to remember about this game is that it is the DirectX 10 mode in the game which gives the highest framerates! To get things completely stable, we would still advise a light overclock on the Ryzen 5 CPU. The particular GTX 1050 Ti we've linked to is one of the high-stock-clock options of the range on the market, so that's good to go.
---
The Witcher 2: Assassins of Kings (2011)
"That unicorn has never looked better…"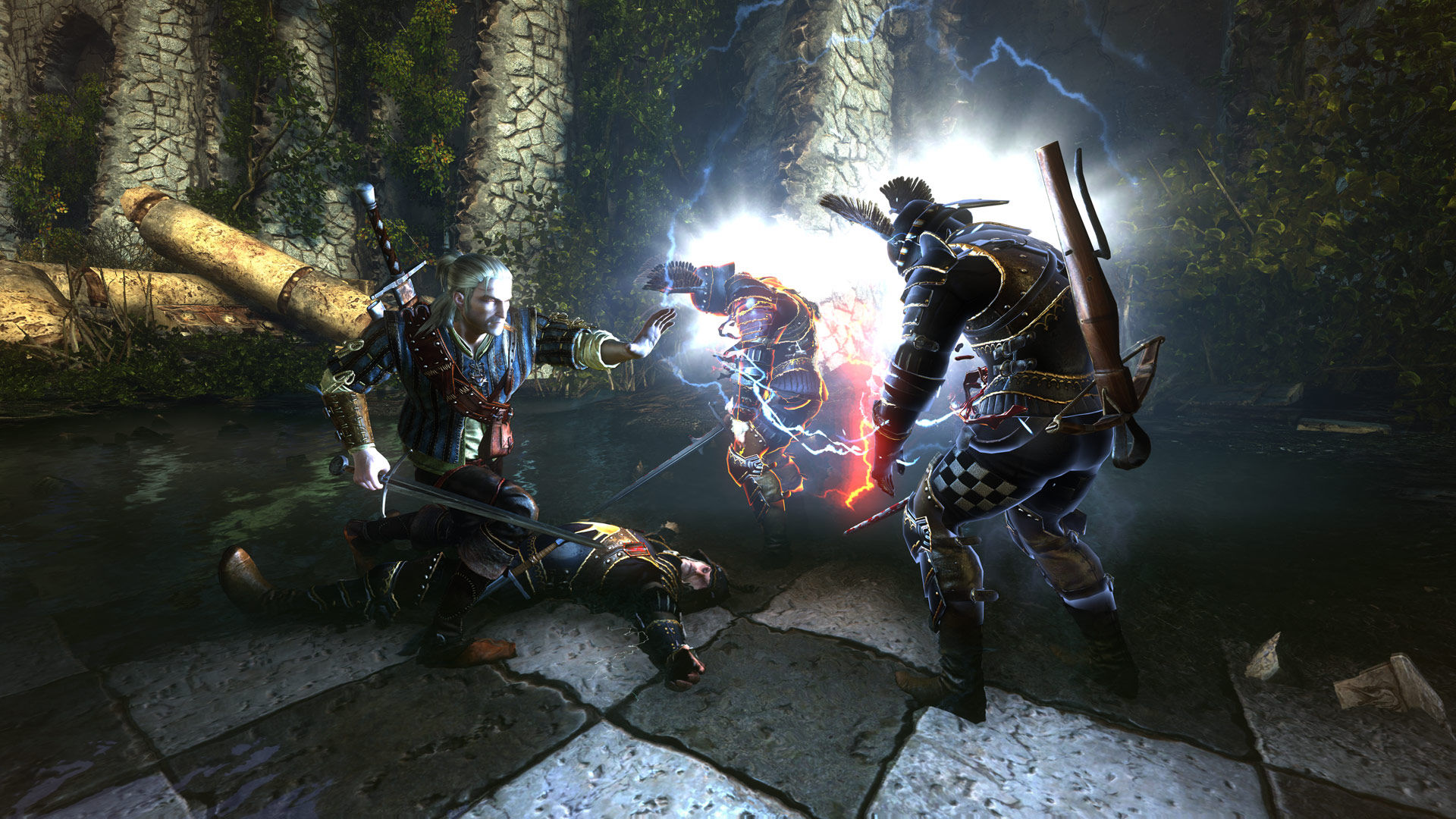 Before everyone went mad for The Witcher 3, there was The Witcher 2: Assassins of Kings. I'd strongly recommend playing this if you haven't, as it gives you a lot of backstory for the third game—and if you can run that, you'll be able to run this too!
'Most Demanding' Build: The Witcher 2: Assassins of Kings
CPU: i3-8100
GPU: GTX 1050 3GB
RAM: G.SKILL Aegis 8GB DDR4 2400MHz
Motherboard: MSI H370M BAZOOKA
CPU Cooler: Cooler Master Hyper 212 Evo
HDD: Seagate Constellation 1TB
PSU: SeaSonic M12II 520W Bronze
Case: Fractal Design Focus-G ATX Mid Tower
Total Cost: $600
Logical Increments Tier: Fair or higher.
These days, the superior single-core and multi-core performance of newer CPUs covers the majority of issues that this game once had, resulting in being able to use an i3-8100 perfectly happily. One thing you will find with this game is that, to this day, there are still some settings that will just tank your average FPS. The first is the "cinematic depth of field," which doesn't really add much in my opinion. But one setting that will matter (and instigate the almost-immediate melting of your PC) is "UberSampling;" you know it's going to be bad when they call it that! Either way, your mileage may vary with those settings turned on—but with them off, this will never dip below 60 FPS at 1080p running High/Ultra settings.
---
Conclusion
Who knew that, as time moved on, the technology would finally be there to run these games in all their glory without breaking the bank?! But it's not all good news: as you can tell from the prices of the builds above, running SW:ToR at a consistently smooth frame rate across all modes with high settings remains a decent challenge for hardware. (And don't worry, if you thought this article would be about modern popular-yet-poorly-optimized titles, as we've probably got you covered with a full big guide article: e.g. here's one for PUBG, here's one for Ark, and here's one for Monster Hunter World.)
Nevertheless, although these were once the most demanding games on the market, hardware coming a decade later is seemingly up to the task of running them with relative ease. This is something I echoed in my What on earth is RTX?! post when our shiny ray tracing overlords were released. Right now (I feel) is too early for this technology, and gamers are getting impatient at the insanely low frames RTX brings, despite it looking pretty as hell. Clearly, the solution is to give it about 10 years for the technology to catch up with what we're wanting to do.
Yet, what do you think? Do you remember seeing smoke piling out of your PC when you played one of these games? Was there a game you feel was particularly bad in its time that isn't highlighted here? Let us know in the comments!