Although some of us are happy enough to mess around with overclocking CPU, GPU, and RAM, others of us prefer to just boot up, install, and go. That is where an option like the i5-8600 comes in! In this guide, we look at a solid build to compliment the out-of-the-box performance of the i5-8600.
One of the nicer aspects of the new 8th-gen Intel CPUs is that, along with the additional cores compared to previous-gen i5 CPUs, there's a nice improvement to base and boost clocks, meaning that if you're happy enough to just install the i5-8600 you'll still get a really good performance. So let's take a look at the specifications of this CPU so you can see what you're getting for your money!
The Specs of the i5-8600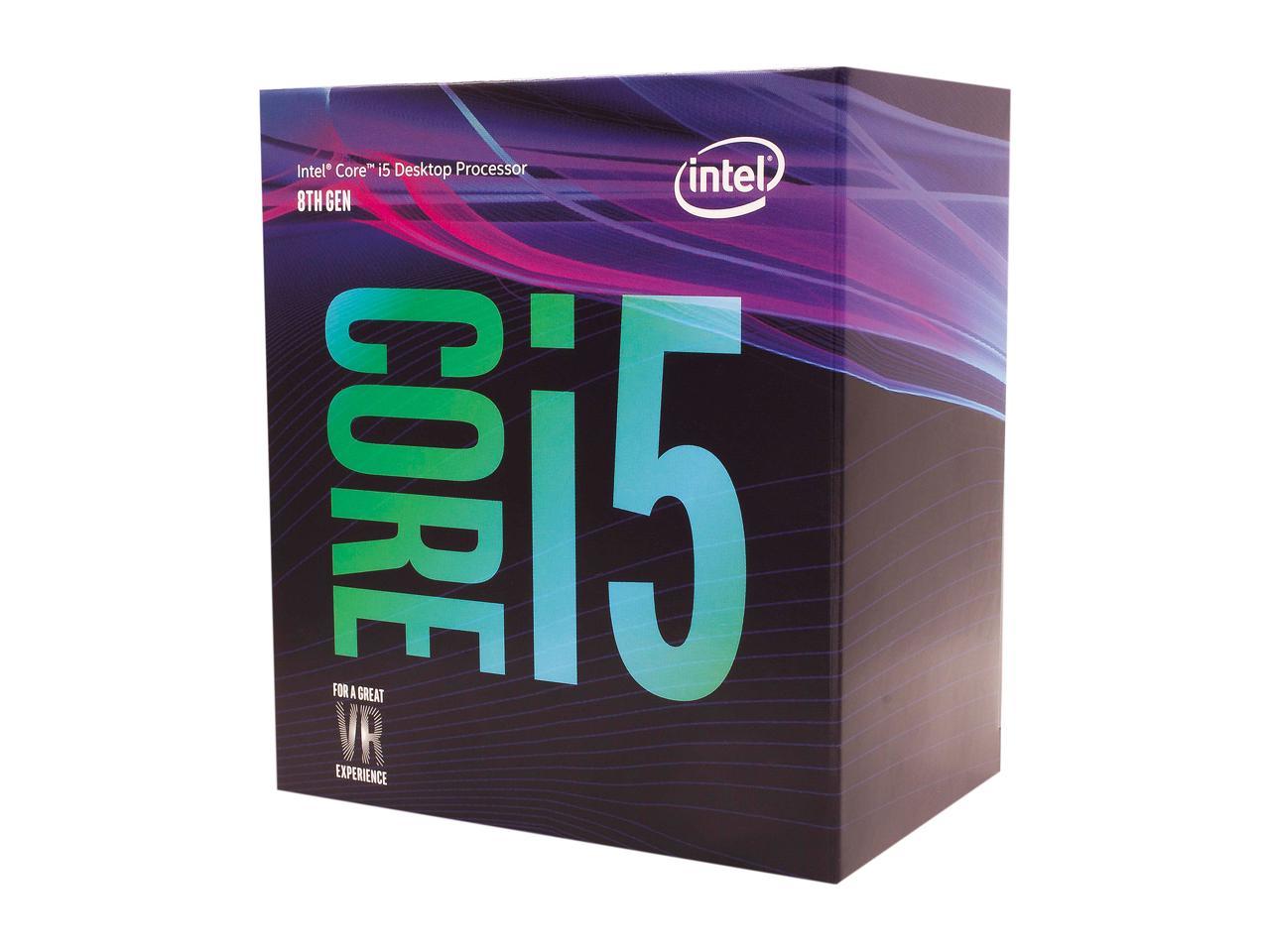 Cores/Thread: 6/6
Base Frequency: 3.1 GHz
Boost Frequency: 4.3 GHz
Cache: 9 MB
TDP: 65 W
Honestly, the now standard 6-core/6-thread i5 range has been one really positive impact of the release of Ryzen last year. Not only that, but the 65W TDP means this won't be melting your case under standard settings!
So on paper here, you've got a difference of only $20 between this and the overclockable i5-8600K. They both have the same boost clock, although the K has a slightly higher base clock at 3.6 GHz.
The one thing you are missing out on more than anything (mainly as the boost will function essentially the same) is missing out on that 4.3 – 5.0 GHz overclock performance. For reference from my own situation with my new rig's i7-8700K (thanks university!), you do need to be very careful with going over the boost clock ratings that Intel have set anyway, unless you want to generate a monstrous amount of heat. (My personal preference is running at 4.8 GHz for stability and cooling, so what you're realistically missing is around 0.5 – 0.7 GHz clock.)
I say this because, if you're not doing a load of content creation or a LOT of 4K gaming, you're not going to need anything more than the 4.3 GHz boost that comes with the i5-8600 straight out-of-the-box.
A Balanced i5-8600 Example Build
With wanting to make sure our shiny new CPU remains nice and cool, we are going with the excellent U12S cooler from Noctua.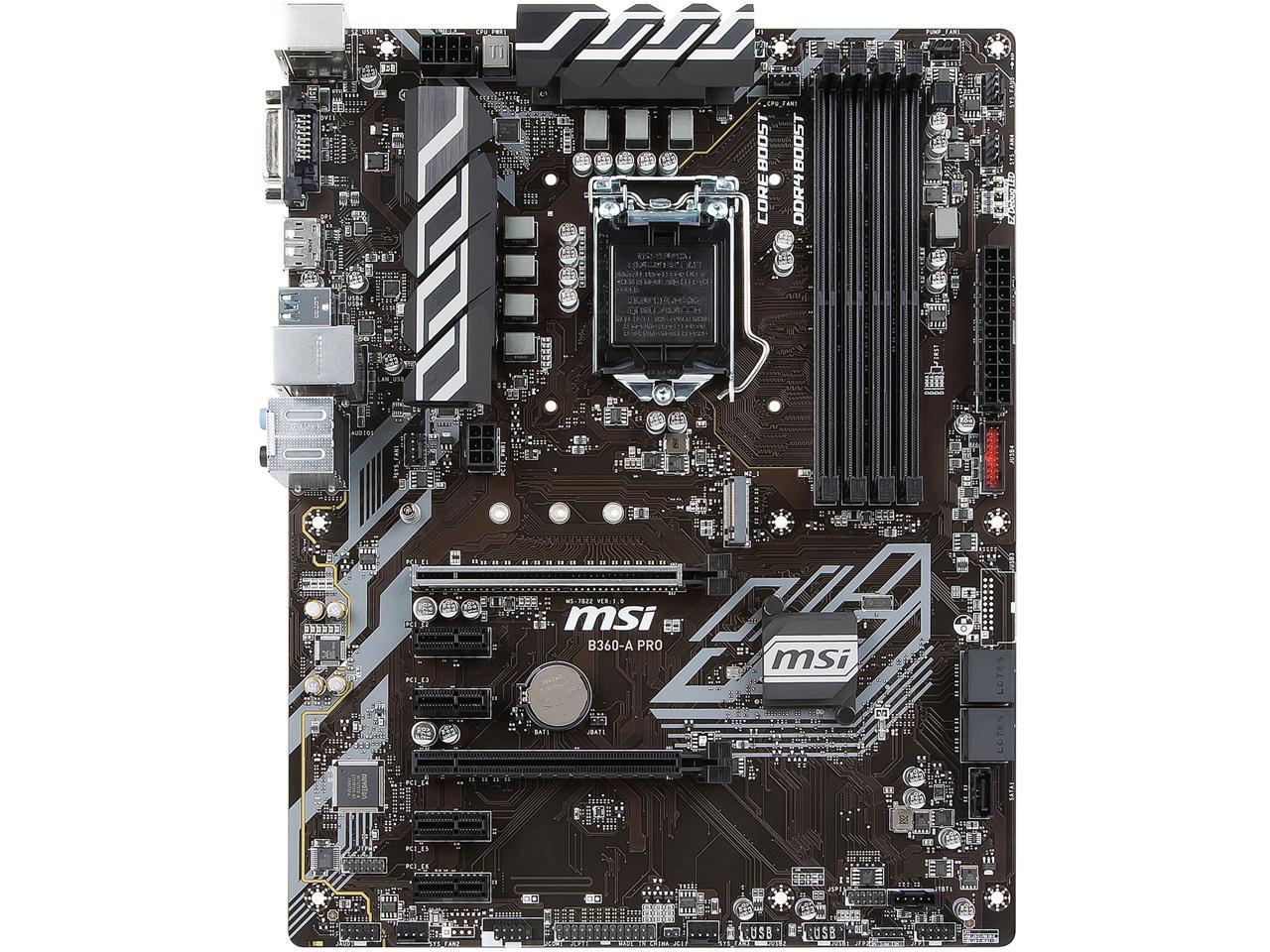 Now although we don't need to worry about the overclocking aspects of these boards, the main thing we take advantage of with the MSI PRO board is the superb feature set and cooling. All told, this is a great motherboard for the price.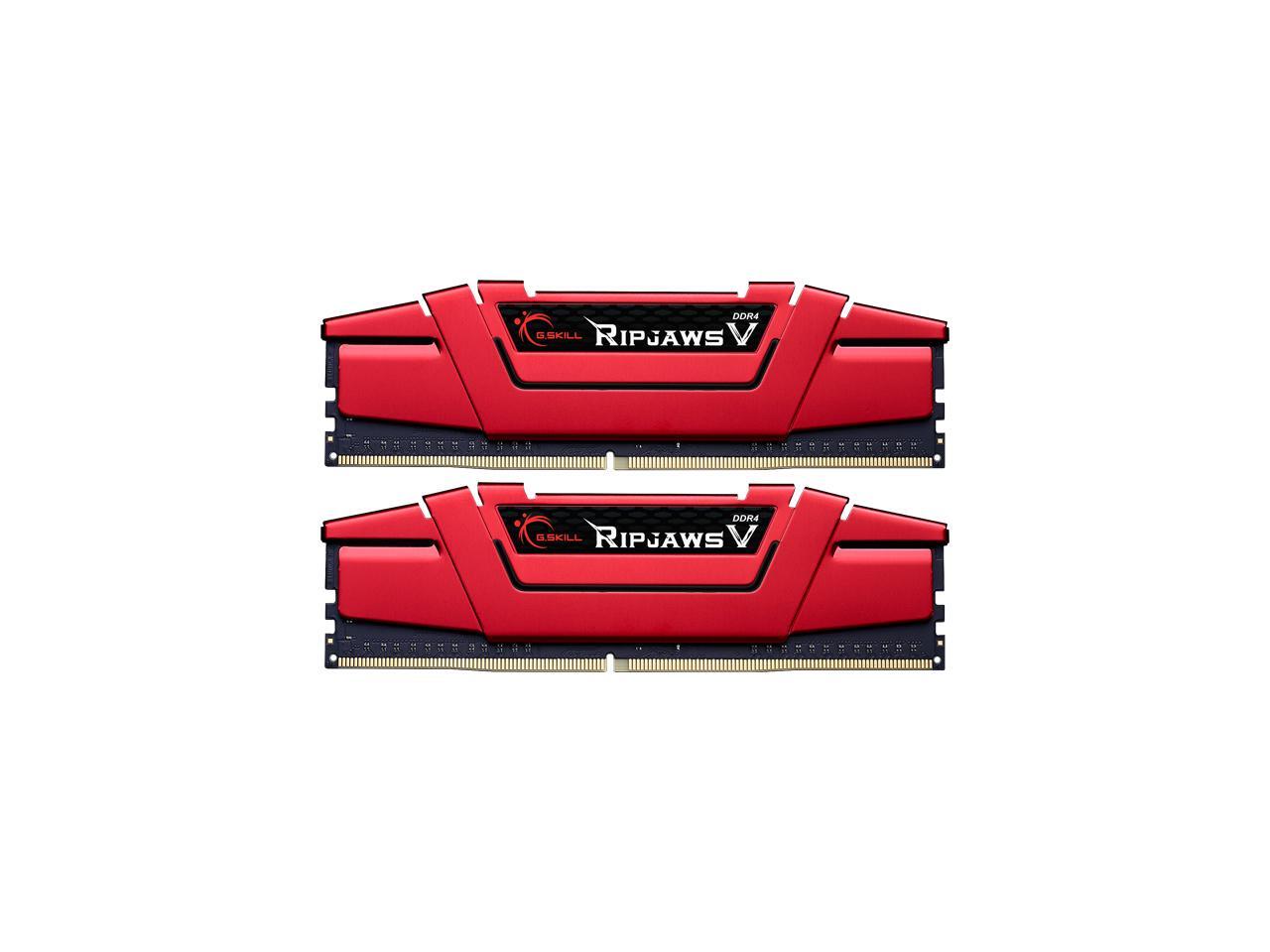 As with the CPU, we're assuming here that you're not going to go messing around in the BIOS to mess with timings and clocks on RAM, so instead we're going with a nice 16GB kit from G.SKILL.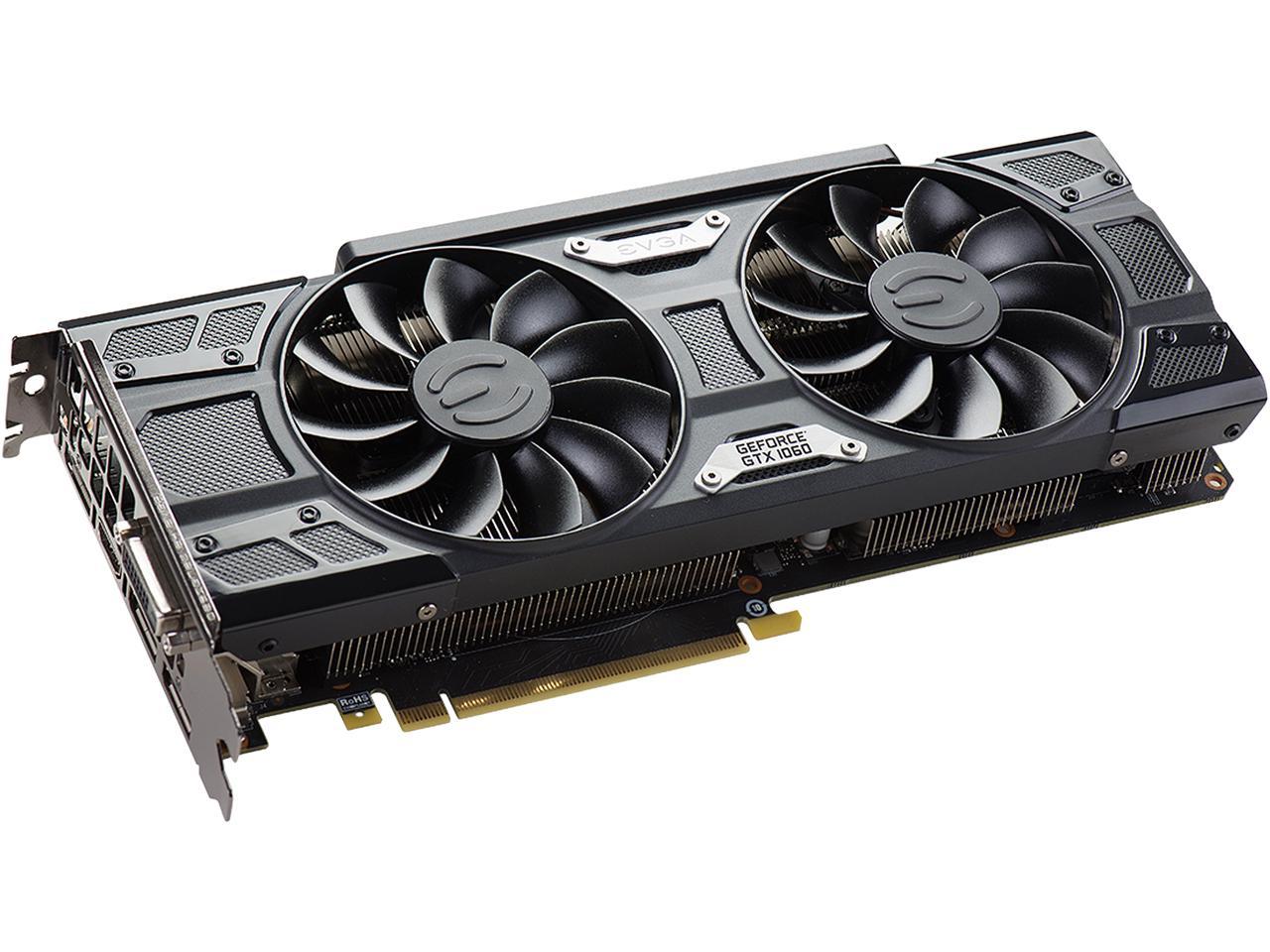 On balance, the GTX 1060 6GB provides great 1080p gaming performance with the i5-8600. This particular model from EVGA has one of the best standard and boost clocks available on the market, not to mention being excellently made. A great companion GPU for the build.

Our main storage comes from an ever-reliable BarraCuda drive. Cannot go wrong with this cheap storage.

Acting as a drive for your OS and your favorite games is this 240GB SSD from Toshiba. Great for the price to add some zip to our system.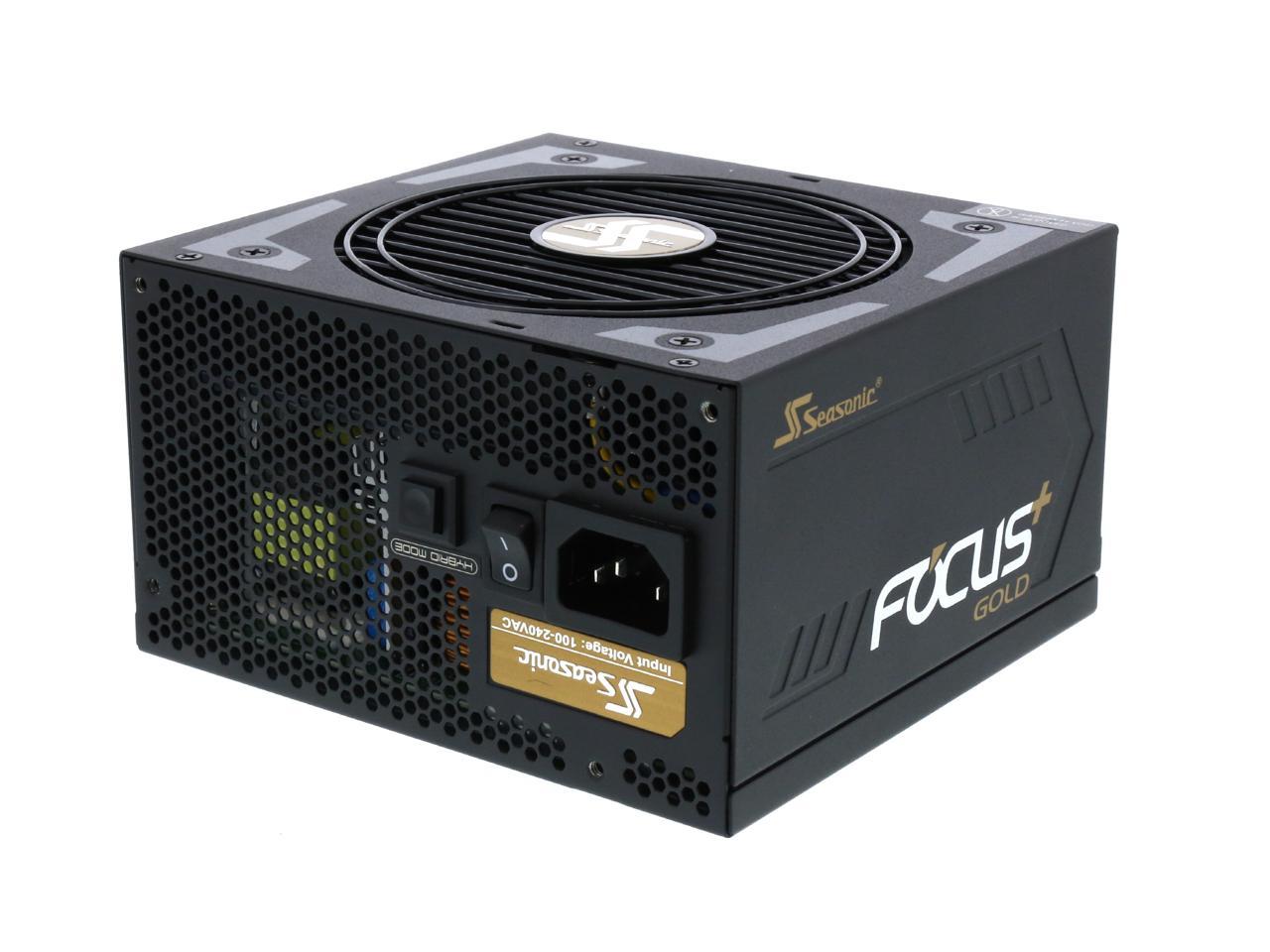 Powering our build is this gold-rated, fully modular PSU from Seasonic. A solid PSU for the price which comes highly rated.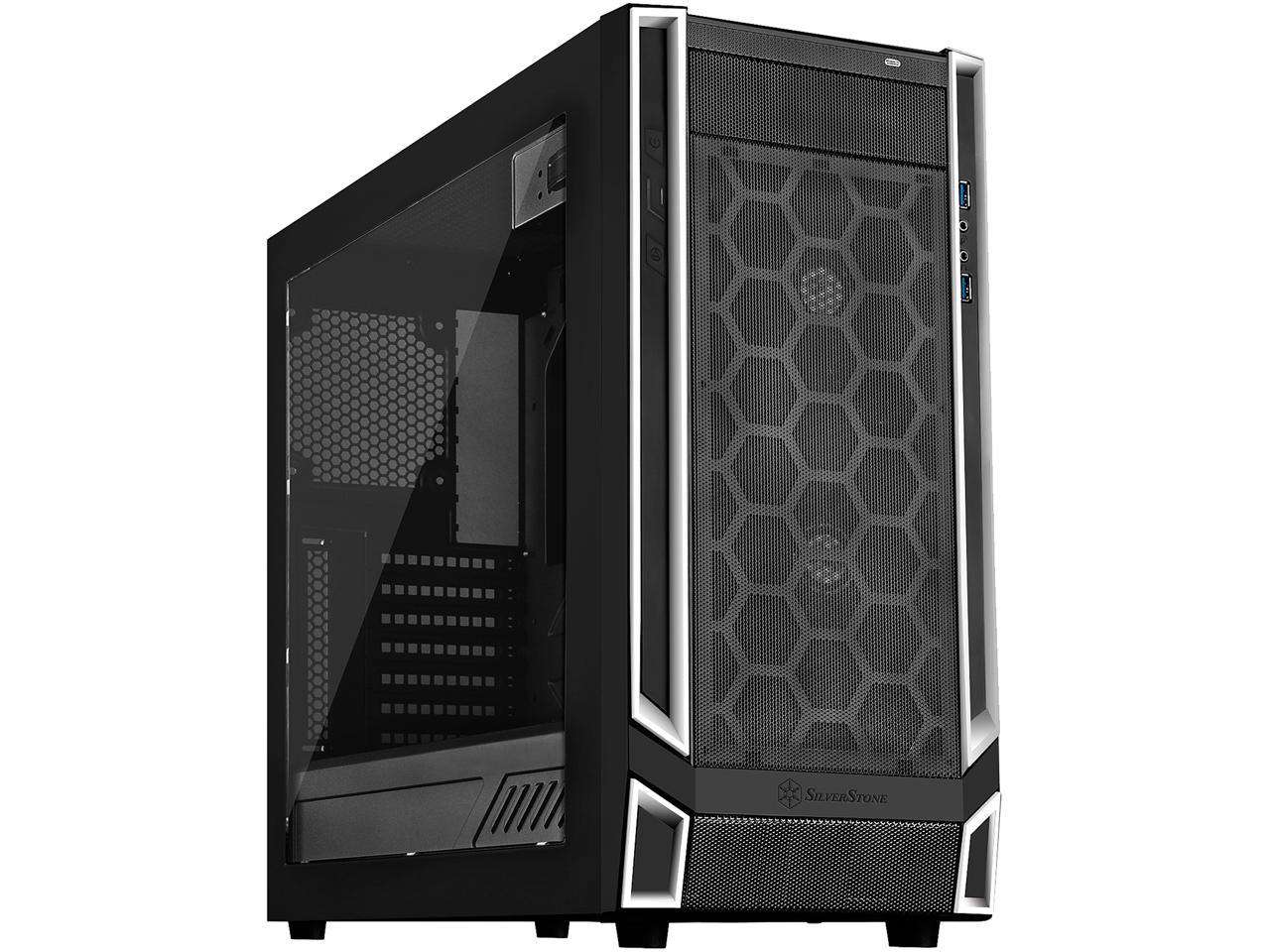 Finishing off our build is the really sharp SilverStone RL05 case. This has a great internal design, making it very easy to build with, as well as having great airflow.
Total Build Cost: $1176
For a powerful build where you can just install the components and start using it, you really cannot go wrong here. The i5-8600 and GTX 1060 6GB provide really solid gaming performance capable of anything you can think to throw at it for normal 1080p gaming.
This would be an excellent choice for a first-time midrange builder looking to dip their toes into the building world—or for an experienced builder simply looking for a quick build for a family member or friend. With nice built-in boost clocks to the CPU and GPU, you're looking at a rock-solid computer!
---
Go Forth and Build!
As mentioned at the start of the article, there are extras that you might need to finish off this i5-8600 build:
A copy of Windows. If you are a student or work for a big business, you might be able to get a copy for free or at a significantly lower cost. If not, we recommend Windows 10 on disc ($90) or USB ($120).
An optical drive—critical if you are wanting to install Windows 10 via disc. Good thing here is DVD-RW drives are cheap these days (here's one for $21).
We also have general recommendations for:
If you want to see other builds with even higher performance, check out the main page at Logical Increments.
There you have it— a great build to utilize the best out of the new i5-8600!
If you have any questions or suggestions about these builds, then let us know in the comments.