This week we saw the release of the new RX 580 and RX 570 from AMD. While these graphics cards are rehashes of the RX 480 and 470 (with a ~5% overclock), they are still great GPUs worthy of consideration for mid-range PC builders.
Today, I take a look at their performance and match each of them with suitable parts to get the best bang for your buck with these new cards.
Performance at a glance
Whenever a manufacturer does a refresh like this, we builders often wonder what we're getting for our money. For us at Logical Increments, it resulted in a re-shuffle of our Very Good, Great, and Superb tiers, which you can read about here. To summarize, the RX 470 is outright replaced by the higher performing RX 570 for the price. However, the RX 480 remains while it is cheaper than the RX 580 and stocks remain with retailers.
The RX 580 is solidly giving us stable 60+ FPS at 1080p on ultra settings in nearly all games, and 50+ FPS at 1440p. For the RX 570, it looks like the GPU can only get us over that 60 FPS point with DirectX 12 games, while it performs a little lower in DirectX 11 games. Still, it is an extremely solid 1080p card, and even good enough for 1440p gaming with many titles.
My overall aim for the two builds is based around the difference in performance from the two cards. For the RX 580 build, I'm aiming for an excellent 1080p gaming rig, capable of running modern games just like Borderlands 3 PC on very high/ultra at 60fps. For the RX 570, it's more about 1080p gaming on a budget. We will need to concede some in-game settings, if we still want our 60fps experience. Yet that's OK so long as the price is right.
With that in mind, let's move onto the two example builds to get the most out of each card.
Note: We do not include the price of things like the OS, monitors or peripherals in these builds, see the bottom of the article for more information.
The RX 580 AMD Gaming Build ($1,000)
When was the last time you saw a really nice AMD gaming build? Thankfully for us, Ryzen 5 released recently and the temptation to use it is way too strong.
My aim here is to show you a build that is capable of 1080p and 1440p gaming on High/Ultra settings. Overclocking this build this build would put it in the range of a higher-end gaming PC.
GPU: MSI RX 580 OC GAMING ($210)
Although this is not the outright cheapest RX 580 available, I've gone with this model for two reasons. Firstly, the performance. MSI have done a great job of getting a 1366MHz boost clock. So, if we want to push the card to give us a bit more gaming horsepower, we can.
The second reason: the cooling and easy controls. MSI have made great strides with their OC GAMING range to have superb airflow on the cards and they have easy wireless control through mobile apps so that we can see what the card is doing at a glance.
So because of the great out of the box performance, as well as excellent boost and monitoring options if we do overclock, this model is our current RX 580 card of choice.
CPU: Ryzen 5 1600 ($220)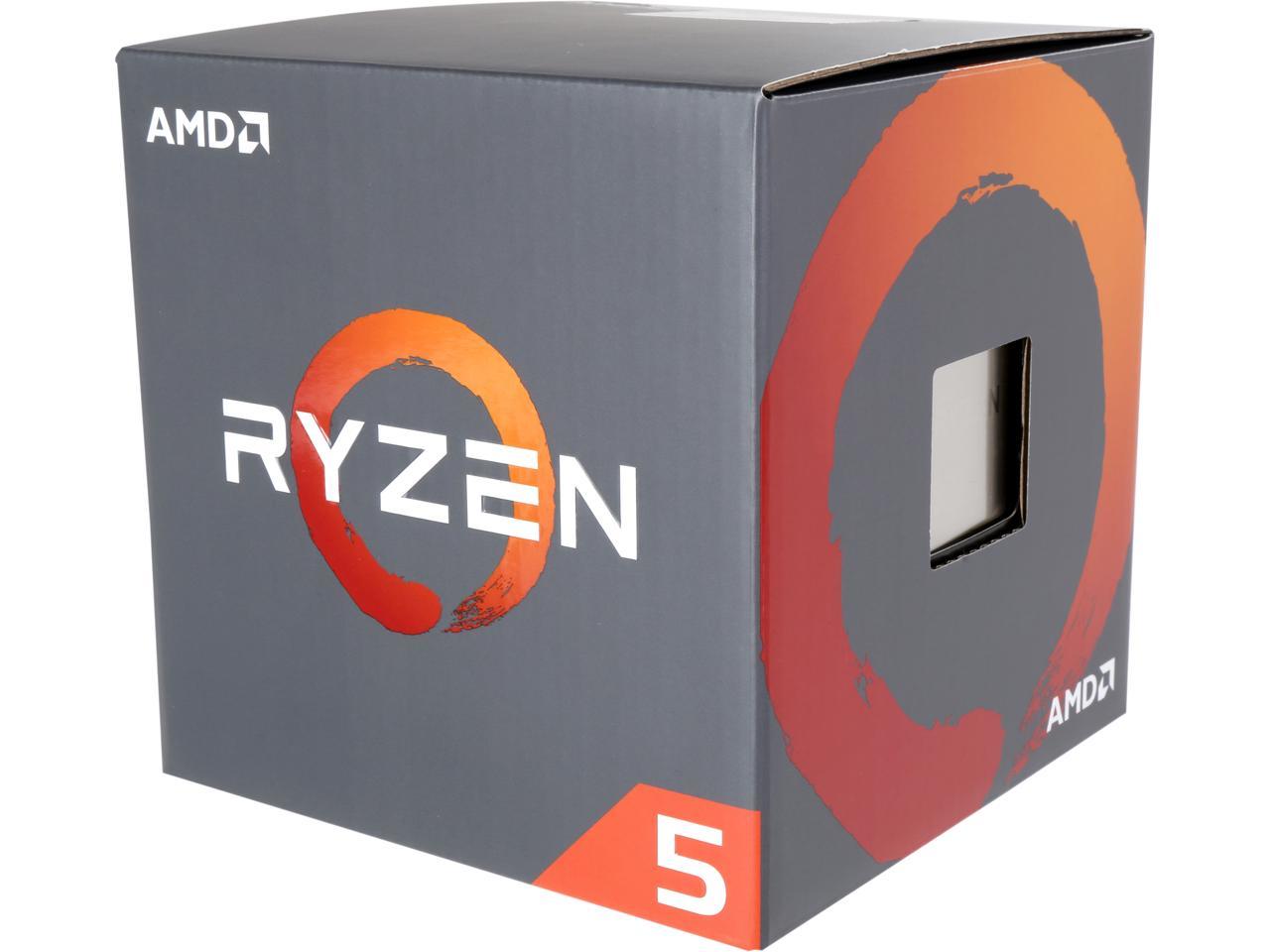 One of the best things about the new Ryzen range as a whole is great performance for the price. My pick of the Ryzen 5 1600 comes down to performance out the box and overclocking potential.
The additional 2 cores and 4 threads over the 1500X make the 1600 far superior at multitasking. For overclocking, the 1600 is topping out for most around the 3.8GHz area whereas the 1600X goes to 3.9-4.0GHz. So, on a practical level I'm not going to say spend an extra $30 for a 0.2GHz max difference.
All told, the 1600 is proving to be the more popular building chip for these reasons. It has sufficient performance out the box, a high core/thread count and good overclocking potential. It's an all-around great CPU for the build.
Motherboard: MSI Gaming B350 TOMAHAWK ARCTIC ($120)
To go with our GPU pick above comes the excellent TOMAHAWK ARCTIC motherboard from MSI. It comes with handy features for gamers looking for easy overclocking like Game Boost, an option to set a GAMING hotkey and X-Boost to quickly set your system performance to suit your needs. This is an awesome motherboard for the build, at a decent price-point for the features you're getting.
RAM: Crucial 16GB (2x8GB) DDR4 2133 ($105)
You may be wondering why I picked a standard 2133MHz module, and there are two reasons for that. Firstly, the cost. Although I could put a 3200MHz kit here, the price jumps considerably. The second is diminishing returns for that higher investment. Don't believe me? Well, Linus Tech Tips has recently released a great video on this very subject with both Ryzen and Intel CPUs tested.
As such, we're sticking with the 2133MHz sticks as the best option for our build.
Overclocking Optional Part: Noctua NH-U12S SE-AM4 ($60)
If you are not thinking of overclocking your CPU, you can feel free to ignore this part. The Ryzen 5 1600 comes with a new cooler from AMD in the box and will handle its cooling under normal performance perfectly fine.
However, if you are wanting to overclock, the U12S from Noctua is the way to go. It has excellent cooling performance and specifically comes with the AM4 bracket in the box so you can just install and go. I highly recommend it to anyone wanting to overclock the R5 1600.
SSD: SanDisk SSD PLUS 240GB ($75)
Sadly there is starting to be a jump in SSD prices thanks to a general shortage. However, there are still a few good priced entry level SSDs to be had. This one from SankDisk is great for installing our OS as well as a few favorite games, and will give our system a nice spring in its step.
HDD: WD Blue 1TB ($50)
Standard HDD are still pretty cheap, like this excellently rated 1TB HDD from Western Digital.
PSU: EVGA SuperNOVA 650W ($75)
This gold rated, fully modular power supply will be able to handle everything we want to do in the build. If you end up overclocking the CPU and GPU, this comes with a whole host of protection systems. So, you won't fry all your parts if you go a little overboard!
Case: NZXT Source 530 ($85)
Honestly, there are plenty of cases to choose from. However, I like the NZXT case because of the internal design. There are plenty of expansion slots, as well as space for additional fans and water cooling radiators. For the price, it's a great option for someone looking to build now and have plenty of upgrade options in the future.
Total RX 580 Build Price: $1,000
($940 without optional CPU cooler)
All told this is a really nice high performing 1440p/1080p gaming rig for the price. Depending on the game and its optimization, you could be getting 75+ FPS at 1080p in many modern titles, and 50+ FPS at 1440p.
If you're interested in overclocking, there's room to squeeze quite a bit of additional performance out of this build. On top of this, there's plenty of upgrade options available.
---
Powerful Budget RX 570 Build ($580)
Although less powerful than its bigger brother, the RX 570 is a great card in its own right. It can still hit that sweet spot of 60 FPS at 1080p in many demanding games, and even a good framerate in most games at 1440p.
Benchmarks from TechPowerUp and Tom's Hardware show just how much variation there is from game-to-game with this card. Personally, I would stick with it for 1080p gaming on a tighter budget, and be prepared to tweak the game settings for some titles to get up to 60 FPS!
GPU: GIGABYTE Radeon RX 570 ($170)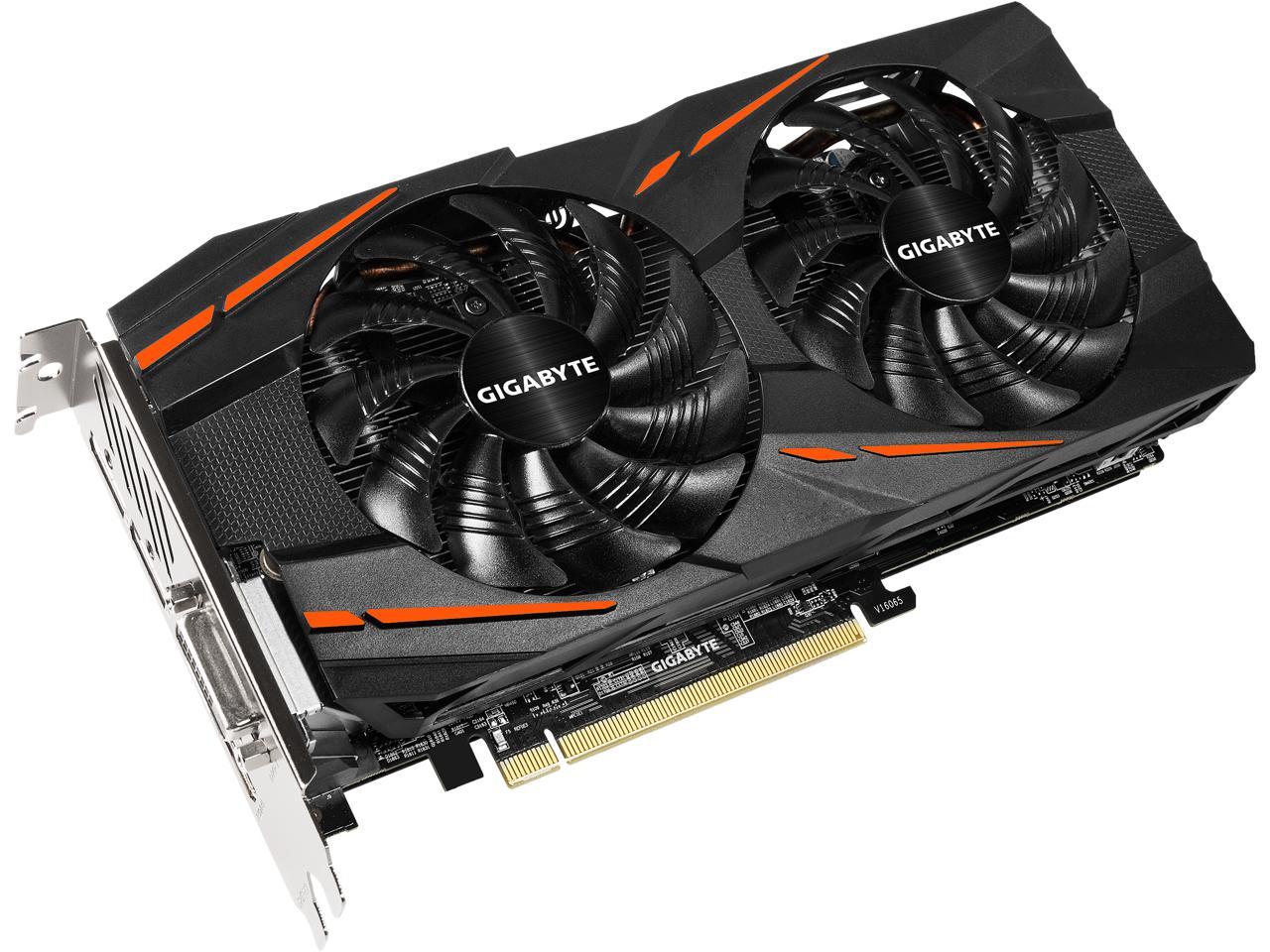 For the price, this model of RX 570 from Gigabyte is great. It comes with two additional clock modes (gaming and OC) and is everything we need in a sub-$200 graphics card. Although you can spend upwards of $220+ on models of the RX 570, at that point you might as well get the RX 580 instead.
CPU: Intel i3-7100 ($115)
The i3-7100 is an excellent choice to pair with the RX 570. This is thanks to its high 3.9GHz clock out the box, which is fantastic for the price. For great gaming performance on a budget, it's the perfect CPU.
Motherboard: GIGABYTE B250M-DS3H ($70)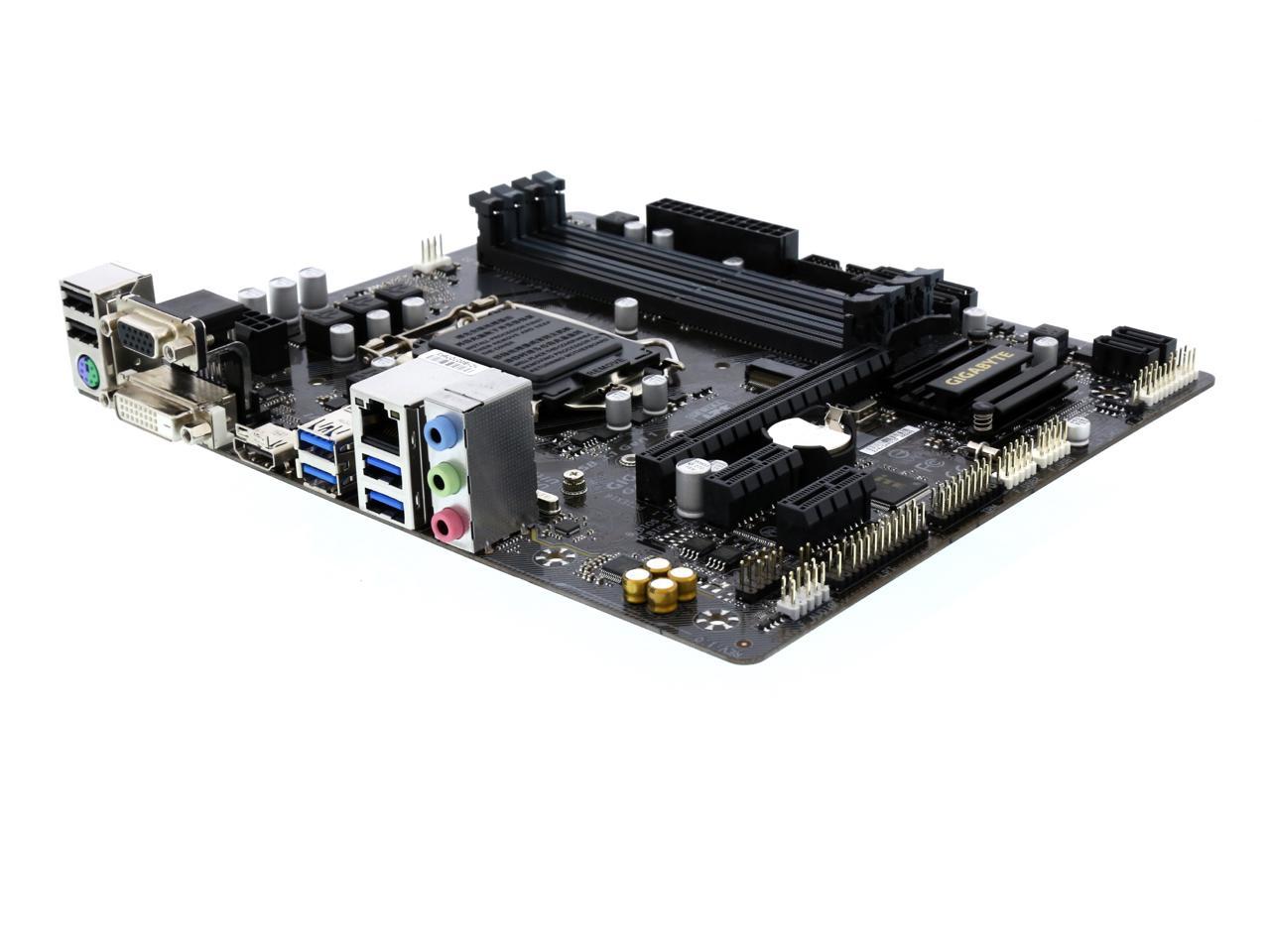 For a standard build (with not needing overclocking) this board provides us with great features for the price.
RAM: Crucial 8GB Single Stick DDR4 2133 ($55)
This single 8GB stick of 2133MHz DDR4 RAM is plenty for our build right now and leaves us room for dual-channel upgrade options. Get a second stick if you think you'll need it.
HDD: Hitachi 2TB ULTRASTAR ($50)
With forgoing a SSD with this build, I've opted for this excellently priced 2TB drive. It is plenty of storage for the needs of the build.
PSU: Seasonic M12II 620W ($60)
With not needing to power quite so much, I've opted for this modular 620W PSU from Seasonic. It is more than sufficient for our needs and we won't have to worry about excess cable management.
Case: Cooler Master HAF 912 ($60)
This is a great all round case for the build. It comes with good cooling and a more aggressive styling.
Total RX 570 Build Cost: $580
This is a really nice build considering the total cost of the parts and you should be able to enjoy 1080p gaming with it. However, as mentioned earlier you might have to tweak in-game settings to achieve 60fps! That being said, tinkering is half the fun of building, right?
---
Go Forth and Build!
As mentioned at the start of the article, there are extras that you might need to finish off these builds:
A copy of Windows. If you are a student or work for a big business, you might be able to get a copy for free or at a significantly lower cost. If not, we recommend Windows 10 on DVD ($90) or USB ($120).
An optical drive – critical if you are wanting to install Windows 10 via DVD. Good thing here is DVD-RW drives are cheap these days (here's one for $21).
We also have general recommendations for:
If you want to see other builds with even higher performance, check out the main page at Logical Increments.
There you have it, two example builds for getting great performance with the RX 570 and RX 580! If you have any questions or suggestions about these builds, please let us know in the comments.
About Chris
Chris is a contributing writer for Logical Increments and has worked in the gaming and technology industries as a community manager and customer service representative. He has been building PC's for a little over 10 years.
When Chris is not here creating builds and guides, he can be found running his viewer interactive streams weekdays on mixer.com/ScouseLite
Thanks to low latency (FTL) streaming, Chris can respond to viewers plus they can interact with him and the stream in nearly real time. Simply come down to his channel Monday – Friday, 3-6pm and 8-11pm (UK time) to see for yourself!